X
Alarado Development
Multifamily Housing, Wellness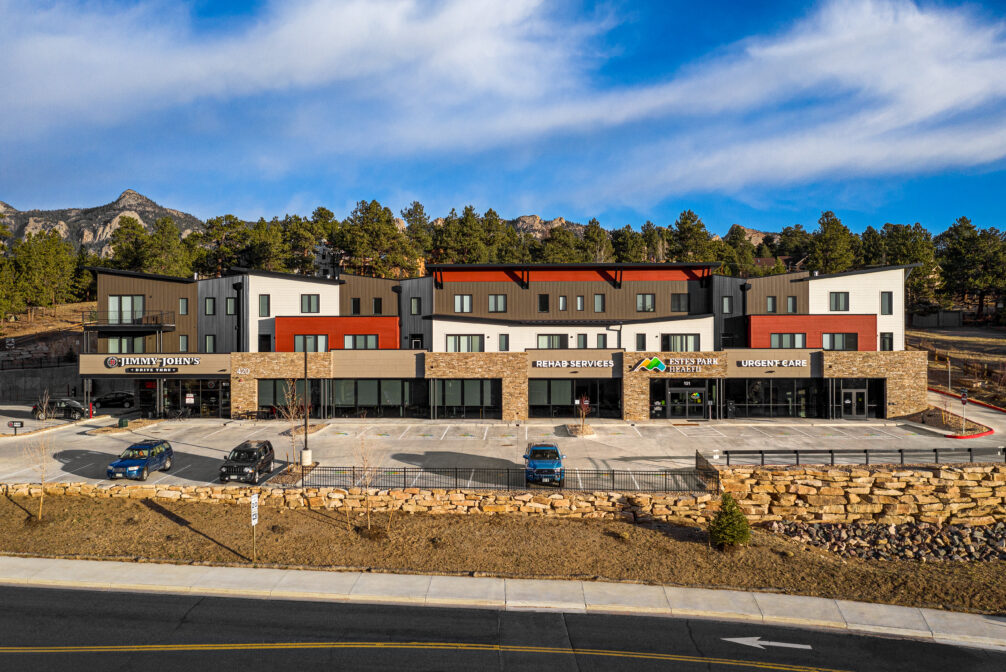 Alarado Development
On a long-vacant parcel at the eastern edge of downtown Estes Park, the Alarado development addresses a number of community needs. The majority of the main level houses a new Urgent Care Facility – a wing of the local hospital Estes Park Medical Center. the Urgent Care expands services available to residents and visitors alike with an easily accessible and highly visible location. The facility also includes an expanded rehabilitation (physical therapy) center and specialty clinic.
The upper two levels consist of housing, primarily for seasonal employees in the Estes Valley. Employee housing is in extreme shortage in the community, so the addition of this much needed space was a huge plus to the property's development. Using the upper level of commercial space allows for increasing density without taking away additional land resources. The location was ideal for use of a second floor residential use because the site slopes to minimize the overall building height from the residential area behind. In addition, the upper floor units enjoy unobstructed views of the continental divide from the second story perch. The location just outside of the heart of downtown allows for easy access for seasonal workers to commute to work, dining, and other necessities. Total units include two 2-bedroom apartments and seven 5-bedroom apartments.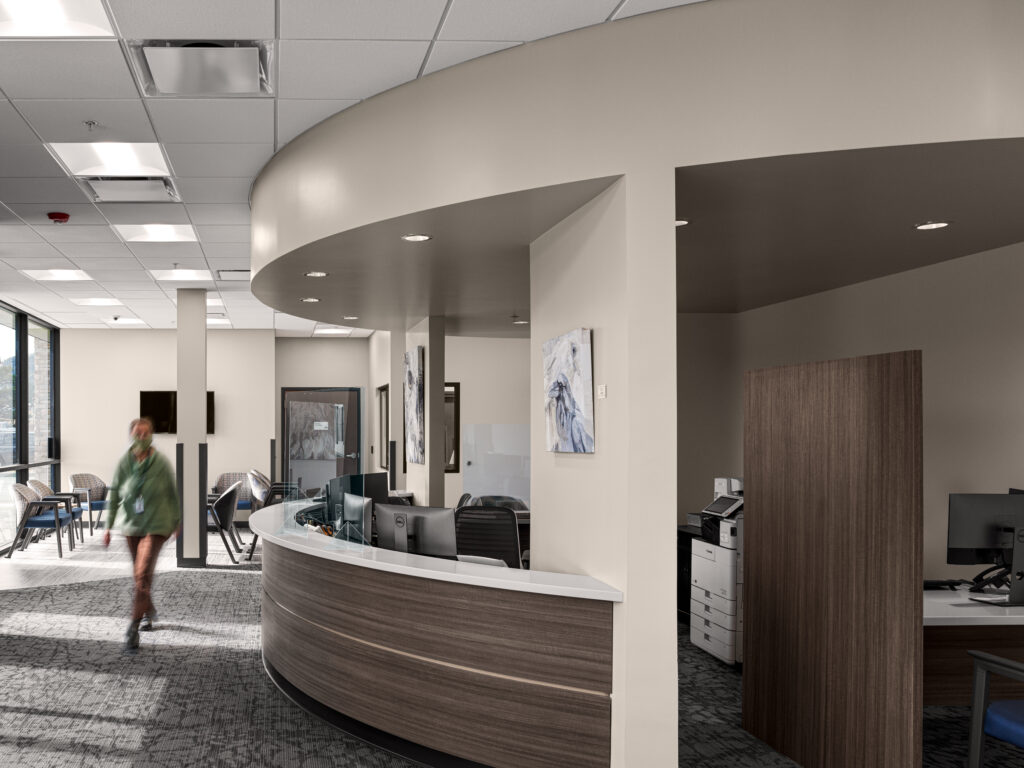 Mixing Use for Maximum Benefit
Locating much needed housing and medical facilities to the heart of a bustling mountain town was the ideal use for this long vacant parcel of land. With a total of 37,000 square feet total, the challenge was to create a sizable building on a relatively small lot and break up the scale. Using differing elevations and "blocks" we visually broke the building up while being conscious of making sure the overall aesthetic connected. Mixing multiple uses requires differing access points and focal points.
Other Amenities
The remainder of the 12,300 square foot ground floor commercial space not occupied by the Urgent Care facility houses a Jimmy John's restaurant. Convenient for travelers as well as residents, the remaining commercial space is located along a main corridor to take advantage of the main thoroughfare. Ample parking for the small footprint was essential to give enough space for customers of the restaurant, Urgent Care and residents above.
Services
Architecture
Interior Design Consulting