X
The Boulders Wedding Facility
Event Space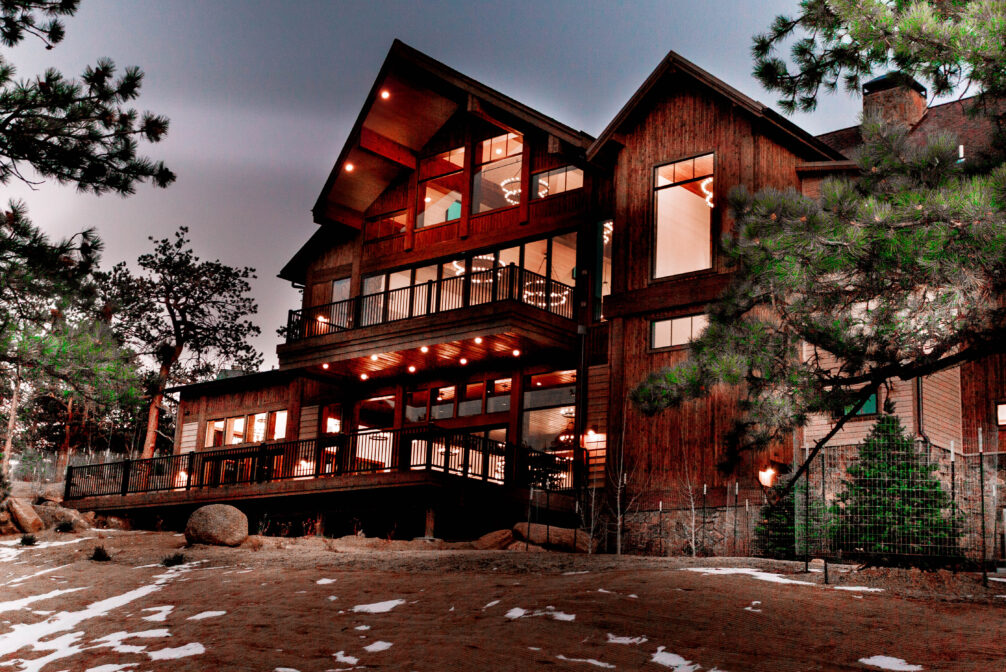 The Boulders Wedding Facility
With a backdrop of Lumpy Ridge, a famous climbing area of rock protrusions in RMNP, owners of the Black Canyon Inn knew they had a perfect spot for a new wedding facility. With the footprint of space and the land and views as context, we nestled in a building with a cantilevered ceremony balcony that draws the indoors out toward the stunning views. Even enclosed, the large telescoping patio doors gives the experience of being a private visitor in one of Rocky Mountains' most impressive displays. A prolonged bridge entry porch sets the stage for the opening of the space to hold an expansive, but intimate feeling event.
Thinking also about functionality, the main floor also houses and expansive bride's room with a private covered porch. The main ceremony area seats up to 200 guests with a warm weather ceremony platform on the overhanging deck connecting the interior to the exterior with patio doors that fold completely open.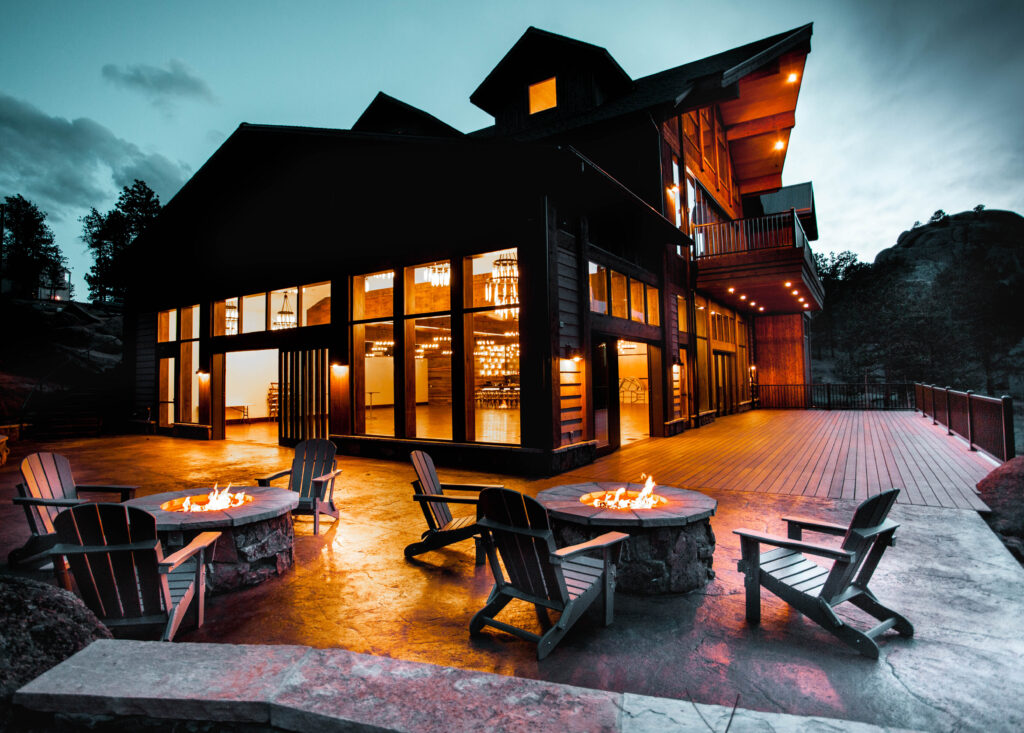 Private Enclave
The 10,000 square foot building was placed into a tight existing site among mature ponderosa trees and large rock outcroppings. The lower banquet space includes  a dedicated bar, dance floor/stage area and a custom designed commercial kitchen geared towards the facility's chef's specific needs. A grooms area is also nestled in the back. The front of the hall opens to the patio with ample seating and firepits for more intimate congregation of groups. It was meant to create a private enclave away from the rest of the resort, complete with a running stream and rock formations and the natural landscape.
Seamlessness with Existing Structures
As part of the Black Canyon Inn, this facility had to not only fit onto a small footprint, but blend aesthetically with buildings that are less than a few years old to the original structure on the property that is close to a century old. Using traditional peak roofs, beautiful natural wood and stone siding mixed with modern materials and amenities, The Boulders building feels like it is a natural fit.
Services
Architecture
Interior Design Consulting