X
Altitude Village
Wellness, In Progress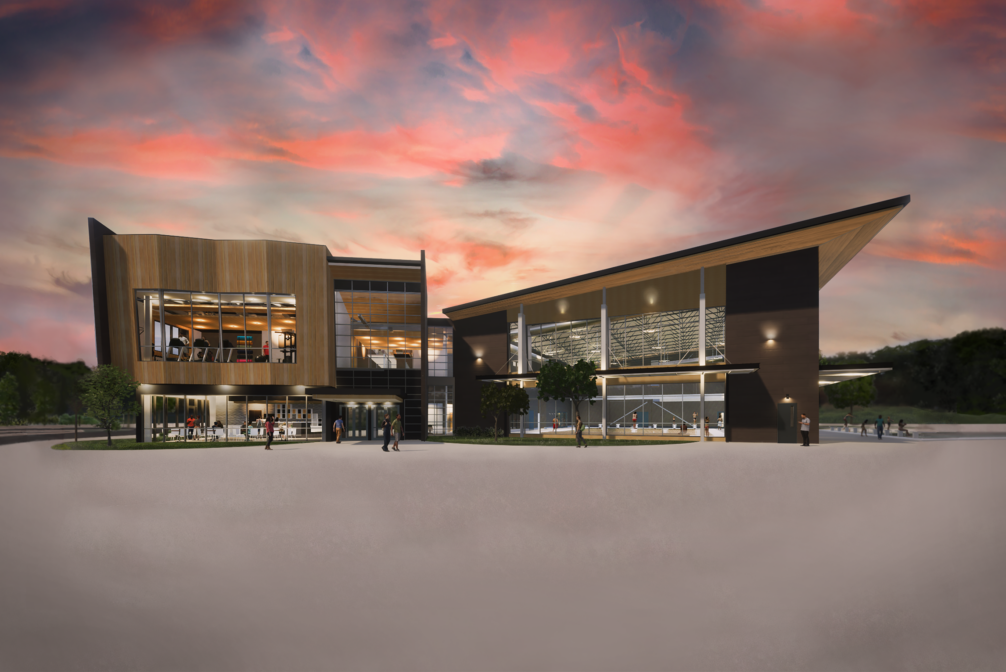 Altitude Village
Altitude village was envisioned as an advanced athletic training facility surrounded by contemporary retail and short-term housing. The fitness area included an outdoor running track and an Olympic pool both with grandstands and concessions, a small building serving the outdoor pool area, triathlon and bike specific training area, and an expansive indoor fitness center.
The design evokes both the location at the edge of the foothills of the Rocky Mountains and on the flight path to the nearby Longmont air field. The modern forms are expressive of the large spaces contained within but vary in texture and shape. Expansive windows provide ample daylighting to the spaces within, including a long strip skylight to illuminate the deeper sections of the second-floor gym/cardio-weight space. Oversized overhangs and vertical fins temper the seasonal and diurnal intensity, particularly important in the pool areas.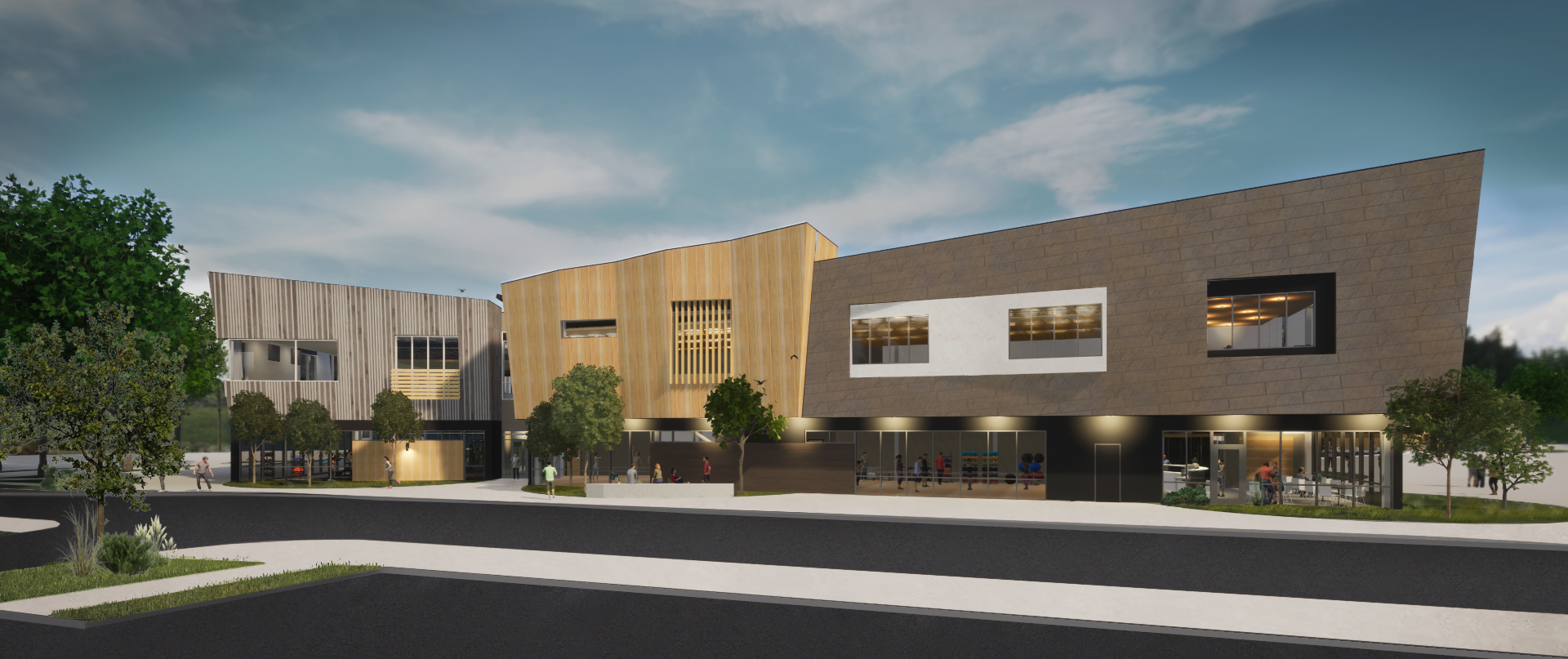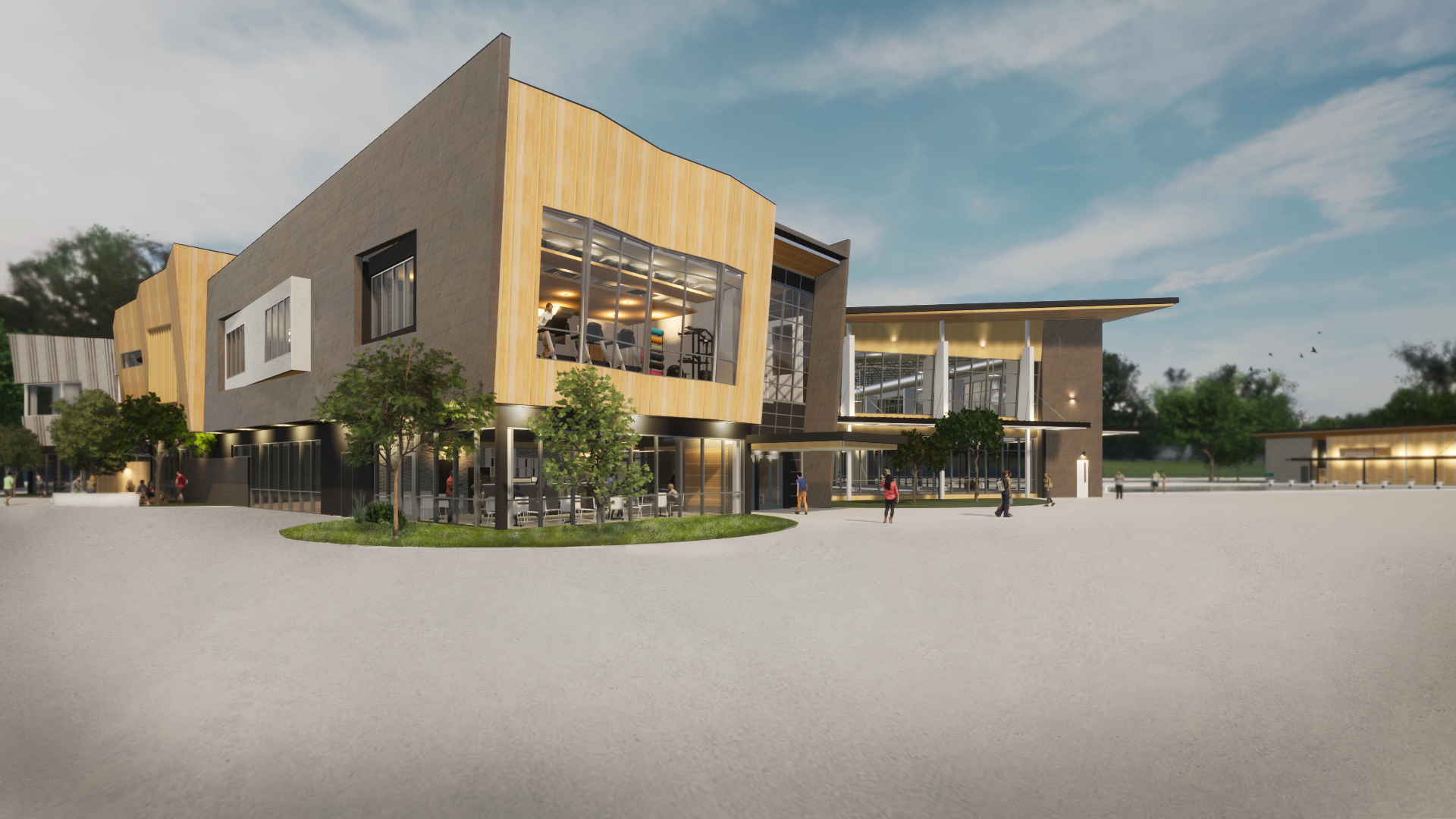 Central Connection
An entry plaza is the connecting centerpiece of all the functional spaces including the gym, outdoor pool, mixed martial arts center, and retail.
Blurring the lines between indoors and the outdoors
The gym is designed to bring the outdoors in to take advantage of the mild Colorado days. By opening the lower floor to a landscaped exercise area athletes can make the most of the numerous blue-sky days. Beyond retail, the development incorporates a hip café at the entry, easily accessed from both retail and the fitness campus for visitors to fuel up on healthy snacks or meals.
Services
Architectural Design + Preliminary Construction Documents
Interior Design
Site Layout: Gym, Outdoor Pool, Bike Center and 400m Running Track