X
The Bird's Nest
Event Space, Public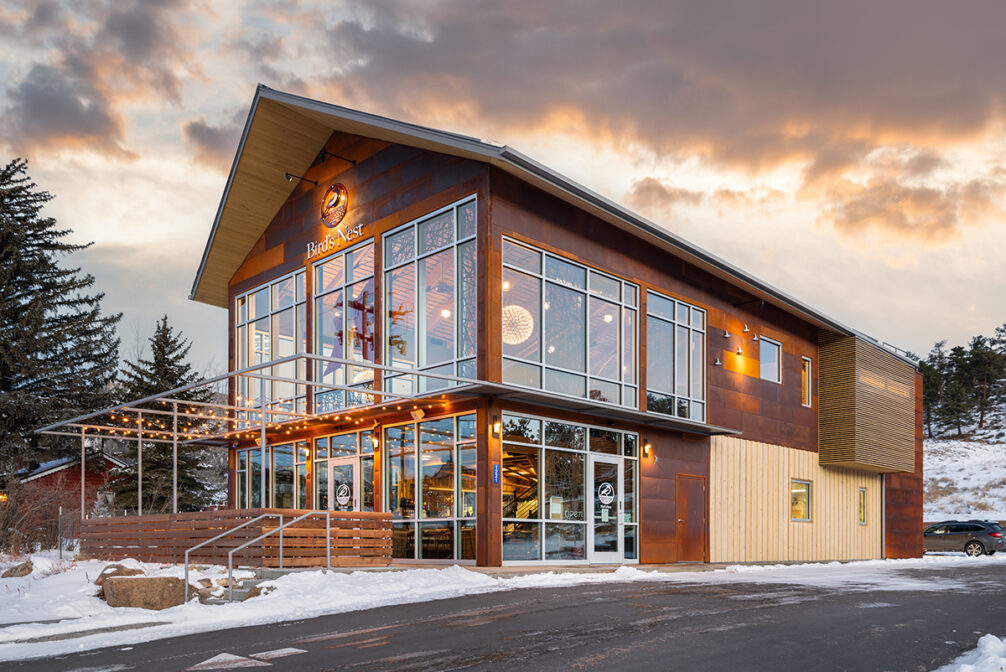 The Bird's Nest
After a few wildly successful years, owners of the BAS1S designed Bird & Jim Restaurant found themselves in demand for a catering and boutique event space beyond what the restaurant was capable of serving. To answer the call, the owners purchased an underutilized lot next door to the restaurant and came to us again for a new concept to fill the need. Our answer was the design of what was to become the Bird's Nest, which is designed to mimic the cozy feel and expansive view akin to a perch nestled in the forest.
The concept plays off the original elements of the Bird & Jim restaurant but also is distinctly its own space, with a light and airy atmosphere and grand views of RMNP. The spot is ideal as a daytime stop for customers to grab a specialty coffee, to-go pastry, or a wood-fired pizza as a lunch reward after a morning exploring nature.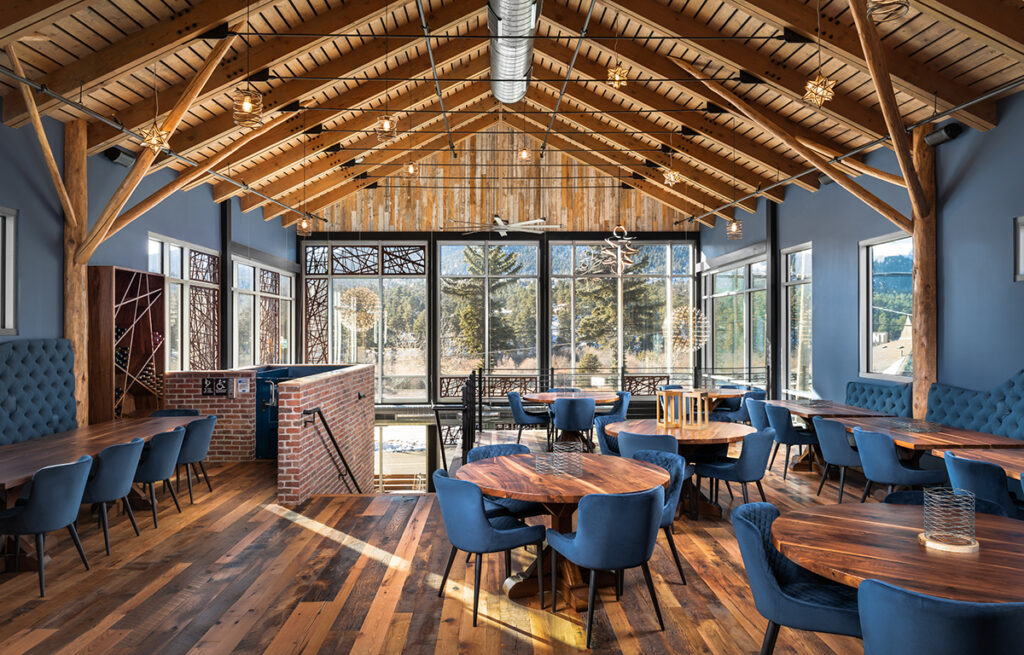 Roof Meets Sky
The design brings the outdoors in, with expansive glass windows facing the views and the roof pitch rising as it joins the glass. The effect draws the views and the sky into the space while grounding it with warm elements of wood and earth-tone finishes; making the space feel cozy and protected.
Layers of Functionality
The area under the loft was designed for cooking classes–opening up for observation of the chef's techniques. The loft area serves as the event space, with bar, ample seating, a soaring ceiling, and stunning views of the Rocky Mountains.
Services
Architecture
Interior Design Consulting