X
Cafe in the Clouds
Event Space, Public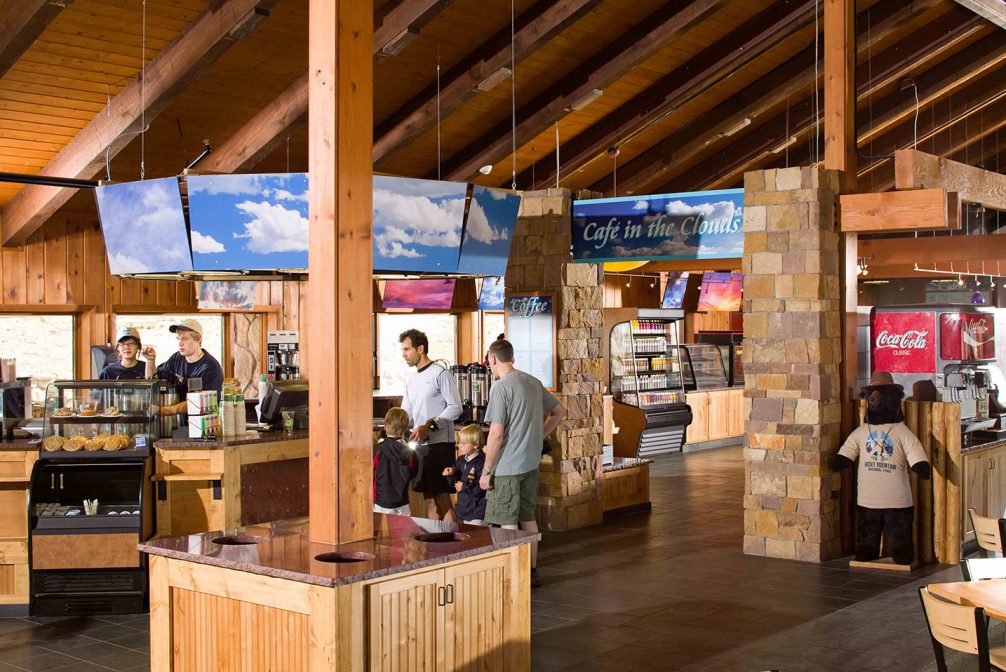 Alpine Visitor's Center
on Trail Ridge Road
It is not too often one gets the opportunity to work on a project at an elevation of 12,000 feet that is virtually inaccessible – usually completely buried in snow – for more than seven months of the year. The café and retail store at the high point of Trail Ridge Road in RMNP needed a major overhaul, but a very limited season – typically only four months – meant phasing the project along with a fast track process for design, documentation and construction.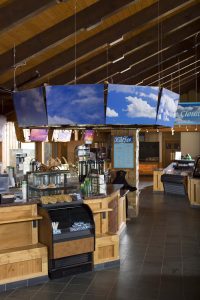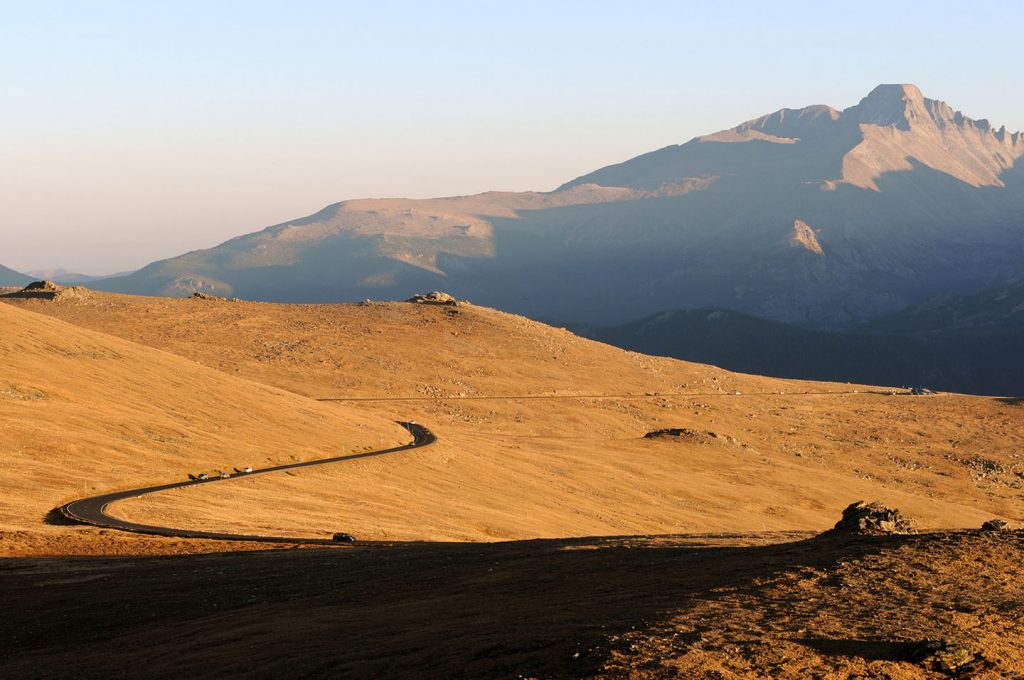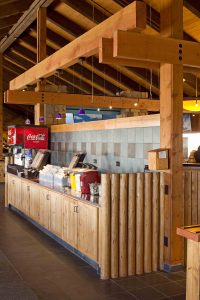 The new design allows the concessionaire to serve over 500,000 visitors a season with grab-and-go items, a hot-food menu and a full-service coffee bar, in a restored mountain lodge setting with great views. Since the entire building was served by a mere 150amp electrical service, many creative energy saving features were incorporated, including rooftop photo electrical panels, daylight sensors, load-sharing circuits, and ceramic metal-halide lighting – the latter providing high quality retail lighting with very low energy usage.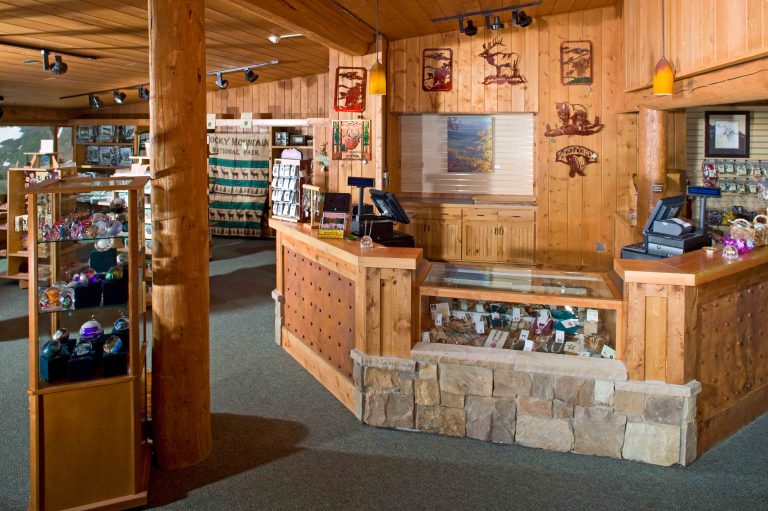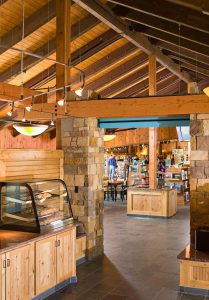 Keeping it Local
In keeping with the sensitivity for the environment one would expect in a National Park, many materials were locally sourced and/or locally made. Famous Colorado photographer John Fielder even contributed his cloud imagery to the project.
Services
Architectural Services
Construction Administration
Interior Graphics