X
Our Lady of the Mountains
Public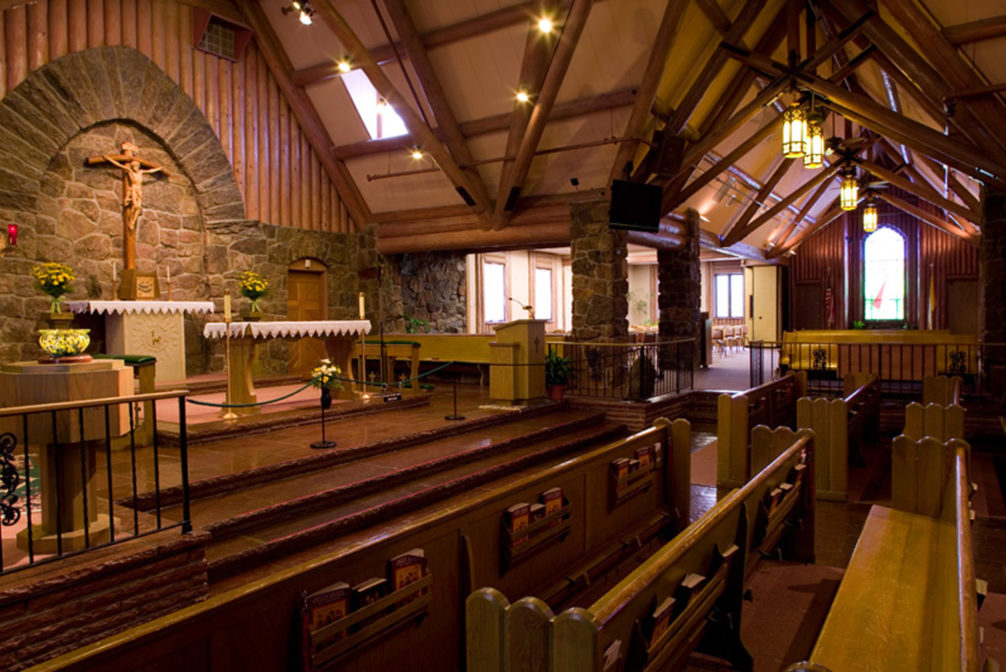 Integrated Expansion
Attendance at summertime and special services was far exceeding the original 1949 Church nave capacity. A 1970's addition had provided some 'flexible' overflow seating, but over time much of that space had been dedicated to administrative activities. We were asked to join the project team to complete and execute an expansion idea originally created by one of the parishioners. A new addition providing permanent administrative space was planned, allowing for the older expansion to return to overflow and flexible meeting space. Given the nature of the original building, a seamless integration architecturally was critical.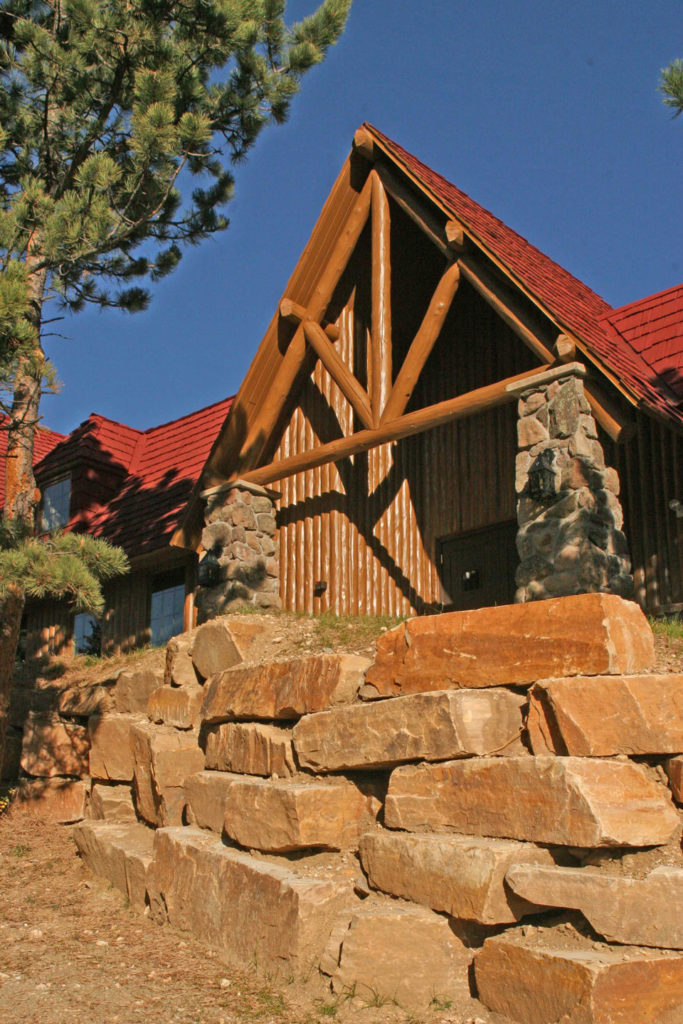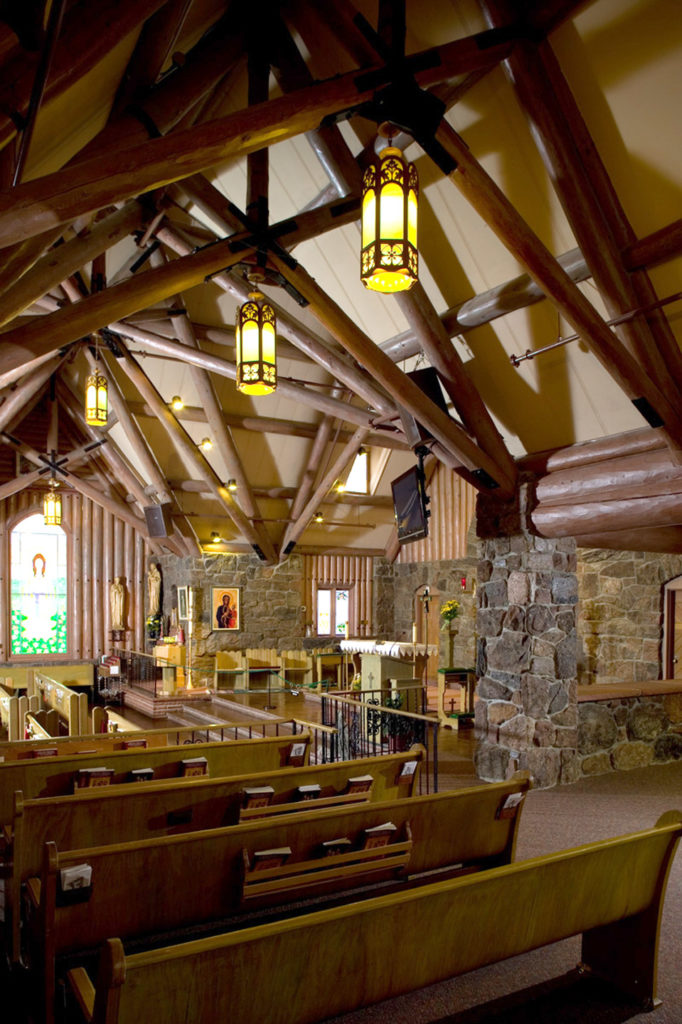 Inside the building, we removed an old mechanical floor to open the ceiling of the overflow seating to align with the original south apse. New log and stonework was integrated into the old to bring the detail of the original nave into the later addition. A sprinkler system and fire alarm were also integrated to enhance life safety and protect this unique structure.
Seamless Expansion
The completed addition looks as if it has always been there and has allowed this congregation to continue to grow and thrive.
Services
Architectural Services
Construction Management