X
Historic Longmont Home Addition
Homes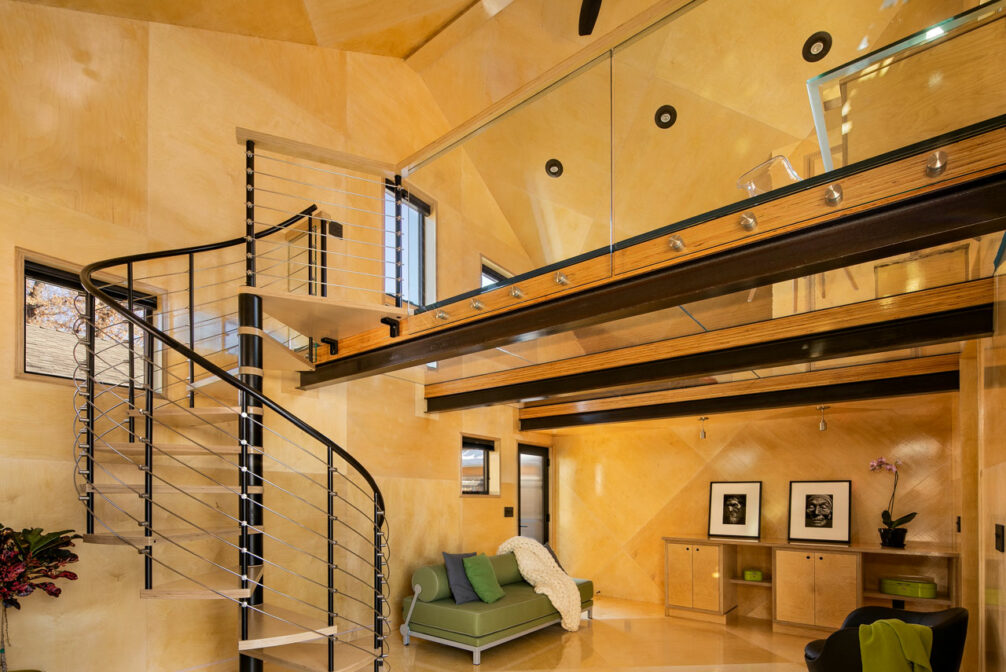 Historic Longmont Home Addition
The Emery Street residence was built when the town Longmont was in its infancy, sometime between 1870-1890. Because of its age and character, the modest 1,200 square foot home was designated as a historic landmark.
Our first task in the remodel was to return the home to its historic character by removing late 20th century additions, including vinyl siding, and re-siding the entire house in scale and material representative of the original late 1800s building. This first phase also included the addition of a small entry porch and an upstairs bathroom, making the home more livable and functional.
Historic Meets Modern
The second phase of the project incorporated a sizable addition of roughly 1,650 square feet sandwiched in-between the original home and the detached garage. The space provided the owners a lounge and gallery area to display their prolific art collection, an office space with a sleeping loft above, and a full bath. The addition was artfully placed to maximize the lot area and marry the home and garage into one connected whole.
While the desire was for a modern addition, simple vernacular forms were chosen to mimic the pioneer vernacular of that early period, utilizing limited openings in facing public areas and in proximity to adjacent properties. While the addition created a seamless progression, each space was given differentiating forms and character to provide a sense of scale and transition. Despite the addition being larger than the original house, it was purposefully situated to be muted from the curbside; allowing for the original landmark home to retain center stage.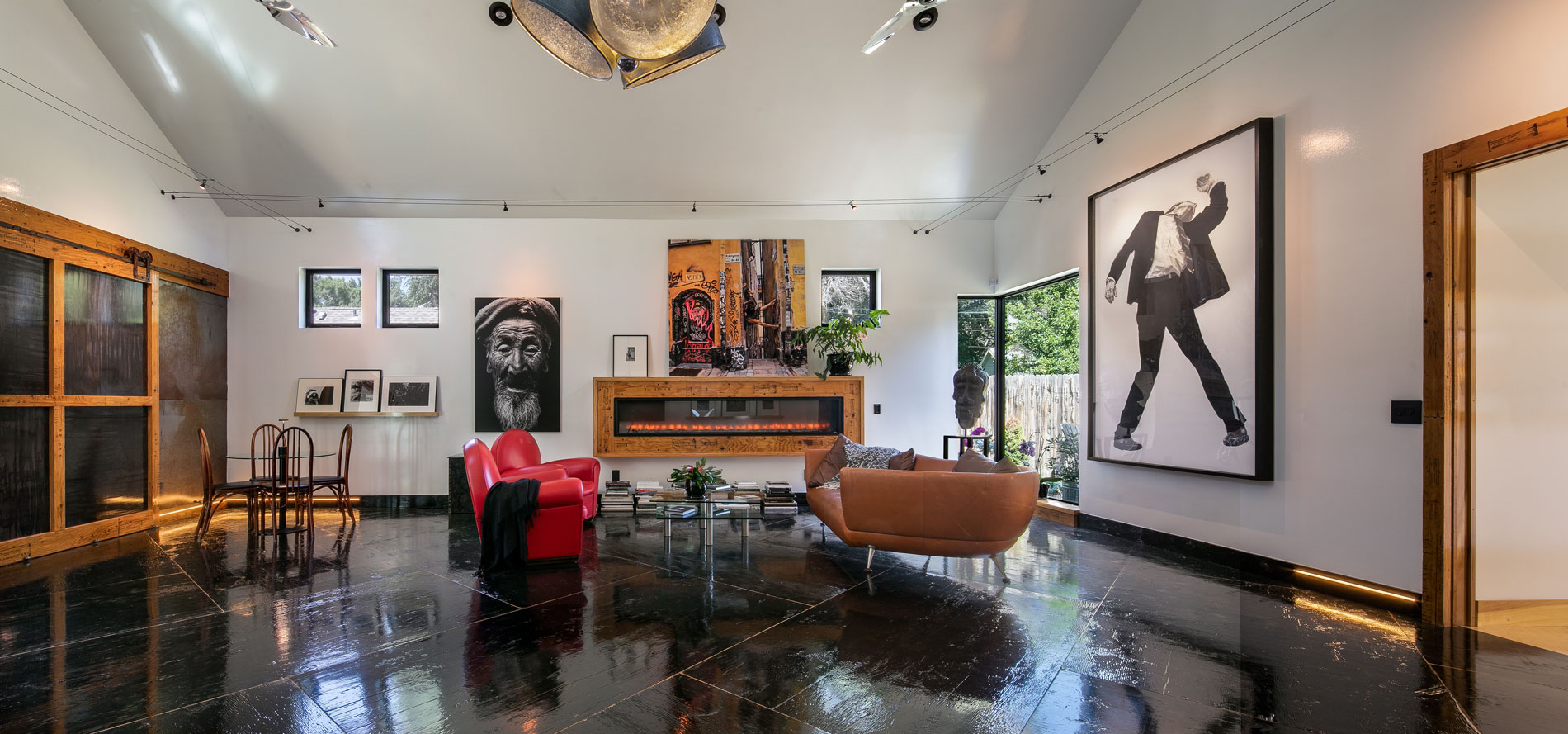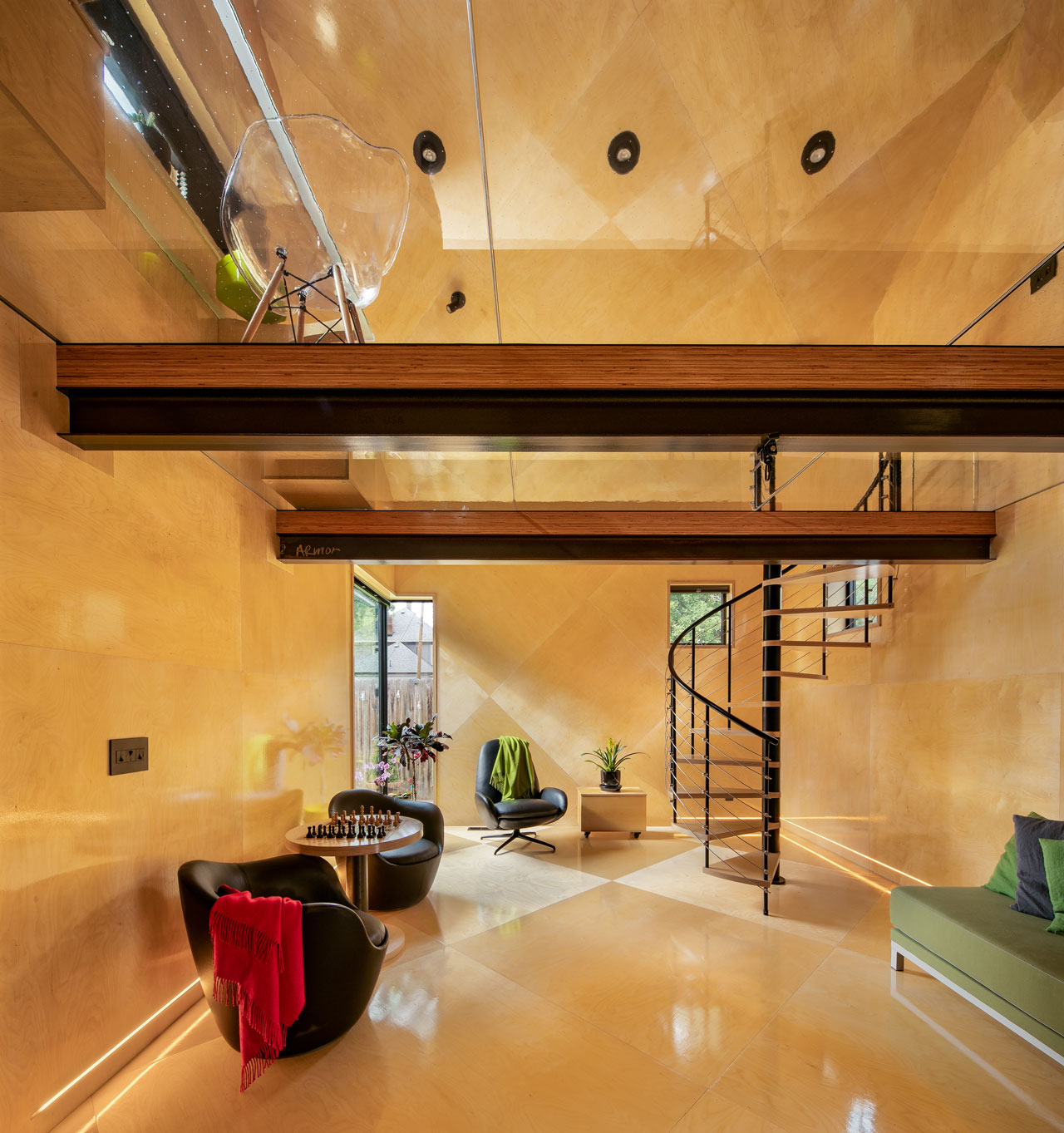 Glass Ceilings Celebrated
Consideration was given not only to maximizing the space, but access to appropriate levels of daylight in the spaces as well. In the office/loft the solution was to employ a glass ceiling/floor in the area, allowing the volume to read as one large, bright space.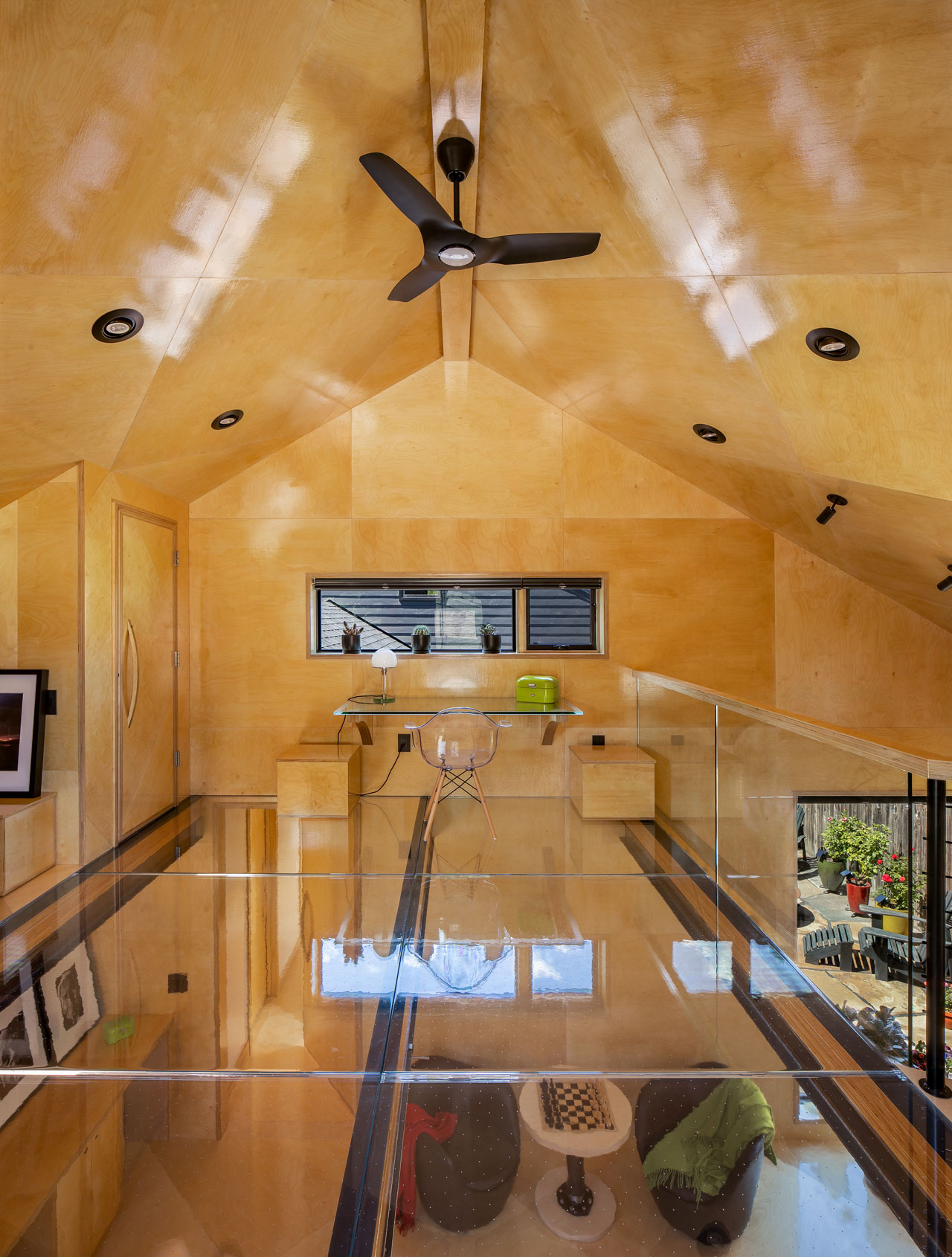 Transition through Space
The interior spaces allow for passage from the traditional, small historic living and kitchen areas into a modern open gallery which feels both protected and bright. The transition continues down a glass enclosed hallway that frames a planting area and diminutive courtyard on one side and an eclectic bath on the other. The addition culminates in the office and loft space with the interior clad in a Baltic birch plywood which provides warmth in contrast to the steel and glass structure and railings.
Services
Architecture
Interior Design Consulting
Photographer: Marie-Dominique Verdier