Windcliff Modern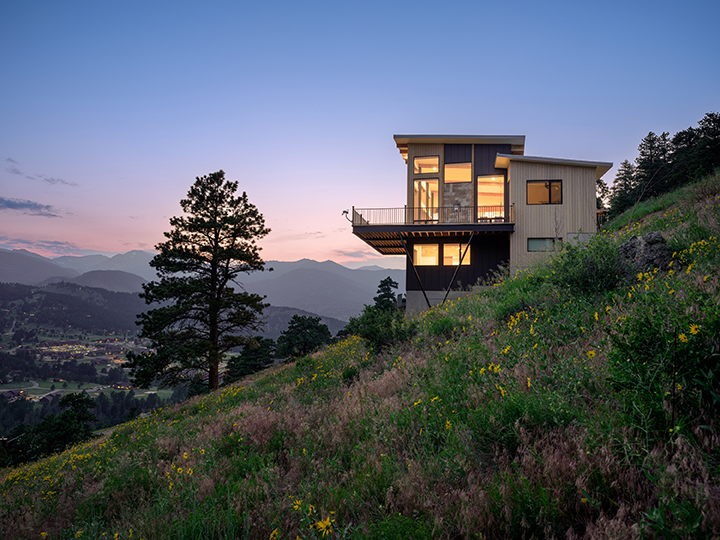 After walking a number of open lots of varying features – some wooded, some open – and discussing with us the pros and cons of each; our clients settled on a steep lot on the west side of town with incredible views into Rocky Mountain National Park.  The feeling one can get in this area is practically one of floating in air above the valley floor. The theme of suspension actually starts with a small gesture at the entry roof. Walking through the door, there is a hint of what's to come, drawing one in to see what's beyond.
Floating on the Hillside
The house anchors to the hillside for stability while the great room space pivots to take full advantage of the views into the Park. Inspired by the airborne feeling, the large deck cantilevers well out from the home into the air, fixed to the ground at only one point. Varying roof heights, clerestory windows and interior 'borrow' lights allow the entire space to receive ample light throughout the day.
Views from Every Level
The hovering feeling even continues down the stairs to the lower level with cantilevered timber treads protected by a glass wall. On this steep lot even the lower floor is well above the ground outside, so views are still fantastic.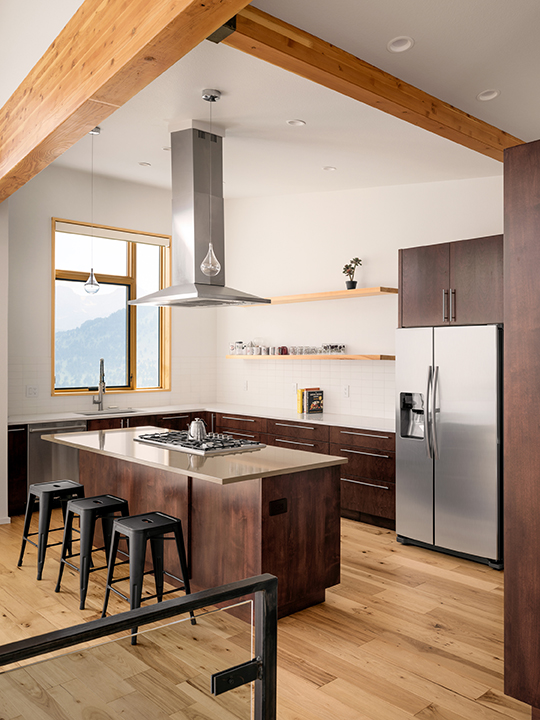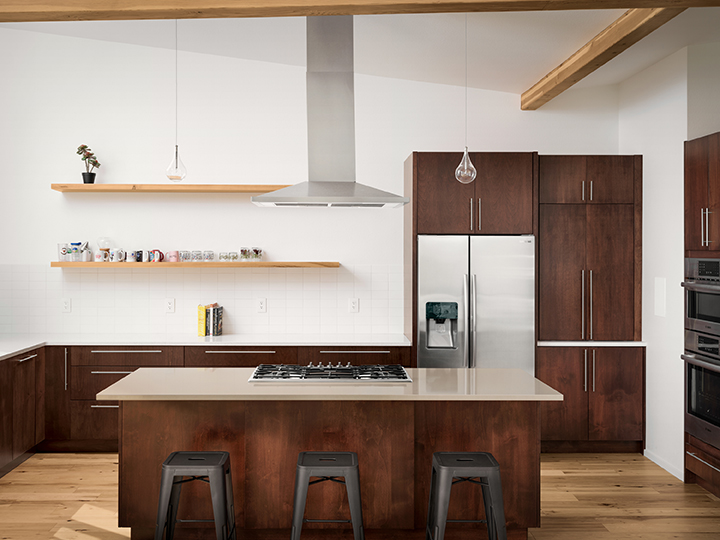 Work from Paradise
The home office can either be opened fully to the family room, or privacy obtained by closing two large barn door sliders.
Services
Architecture
Interior Design Consulting