X
Peak View Apartments
Multifamily Housing
Peak View Apartments
Like many other mountain towns across Colorado and the west, Estes Park is suffering from an extreme lack of housing attainable to multiple income levels working in the valley. Very few units had been built over the last decade – a recent study estimated a need for up to 1,500 new housing units.  In 2016 the Estes Park Housing Authority obtained a 1.6 acre of land along State Highway 7, one of very few parcels zoned for multi-family use in town. With great access to town and services this was an ideal location.
Advocates for Affordable Housing
At BAS1S, we have been advocates for housing for all income levels. In 2016-17 we participated in a public process to modify the zoning code to allow higher density and an increase in building height in multifamily residential zones, designed to incentivize development of attainable housing. Peak View is the first project built in the Estes Valley to take advantage of both incentives, with twenty-six units in two buildings, each with a central three-story section. Units range from one to three bedroom, all for rent to people working within the limits of the local school district.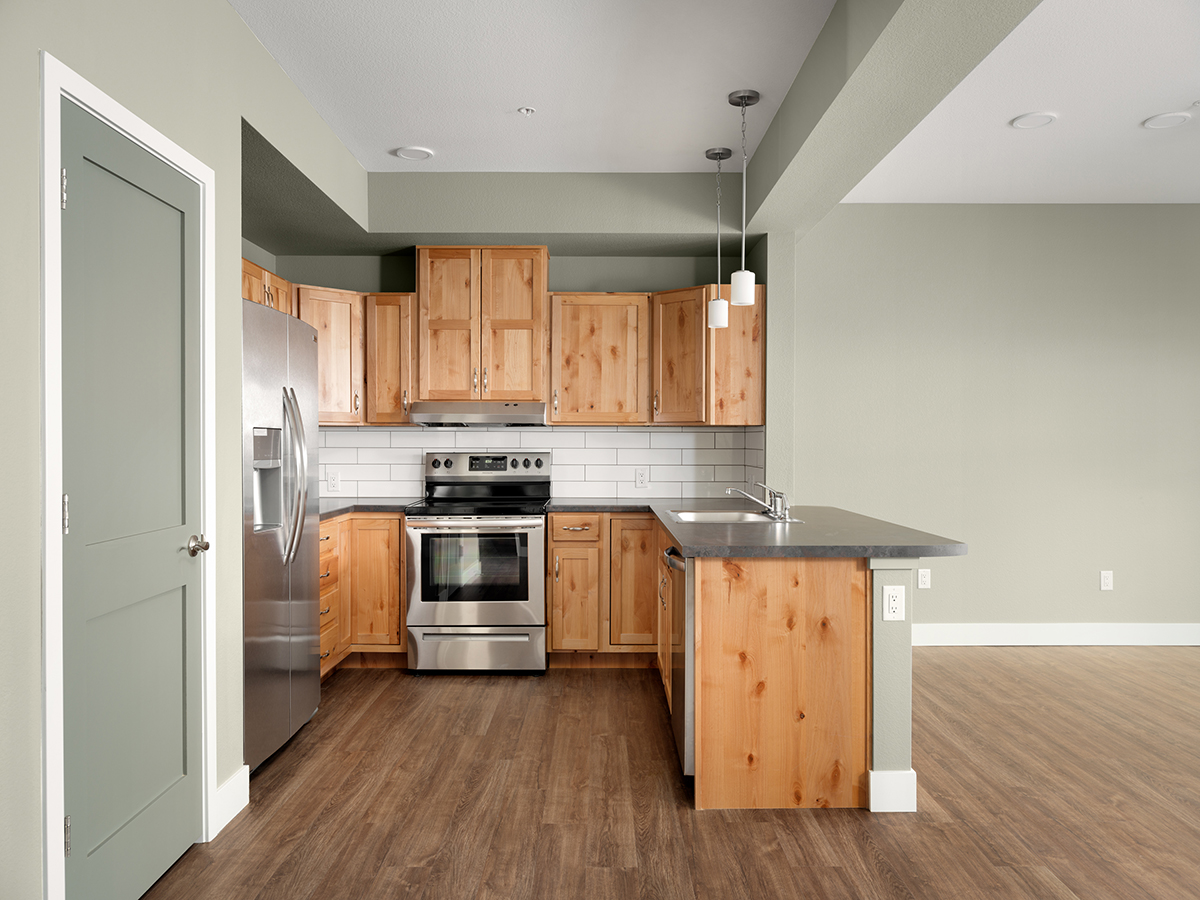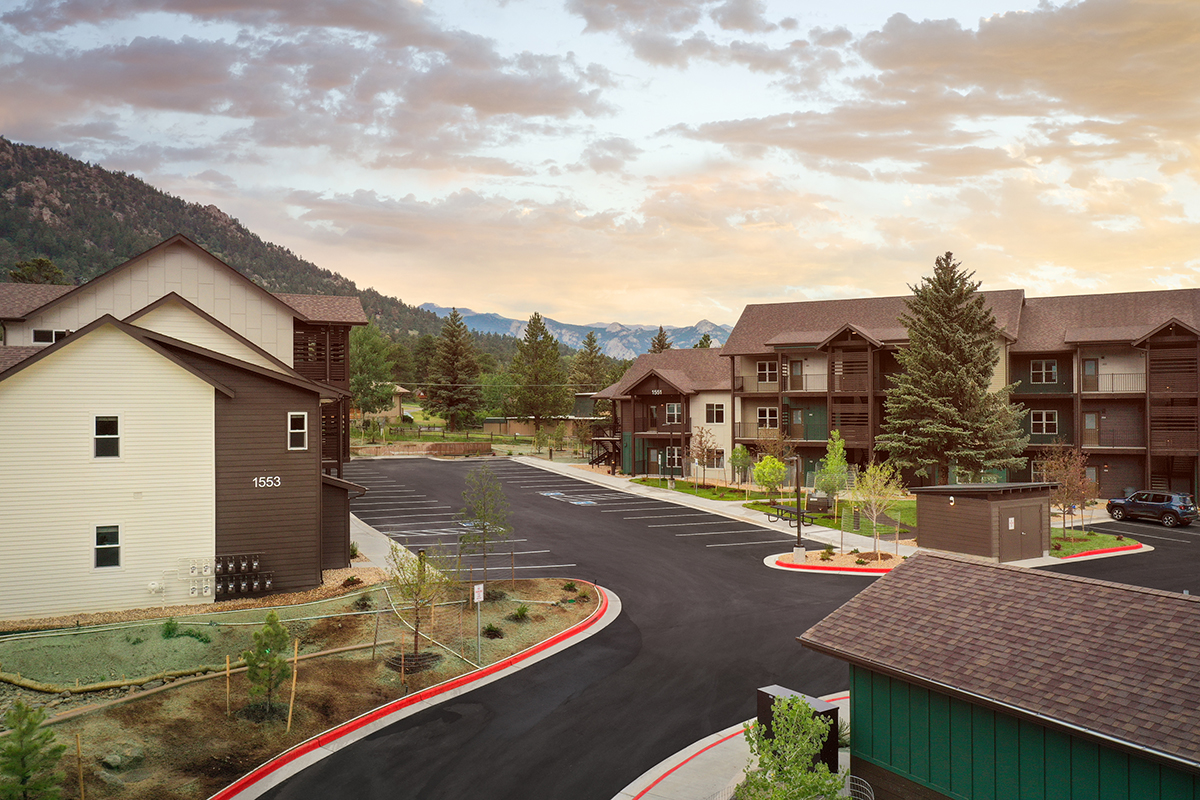 Retaining View Corridors
After multiple design iterations, the EPHA Board settled on the current plan of two buildings set on the north and south borders of the lot. This preserves a view corridor for the property directly west and sets the buildings back off the highway. This, combined with stepping down to two-story on each end, minimizes the visual impact.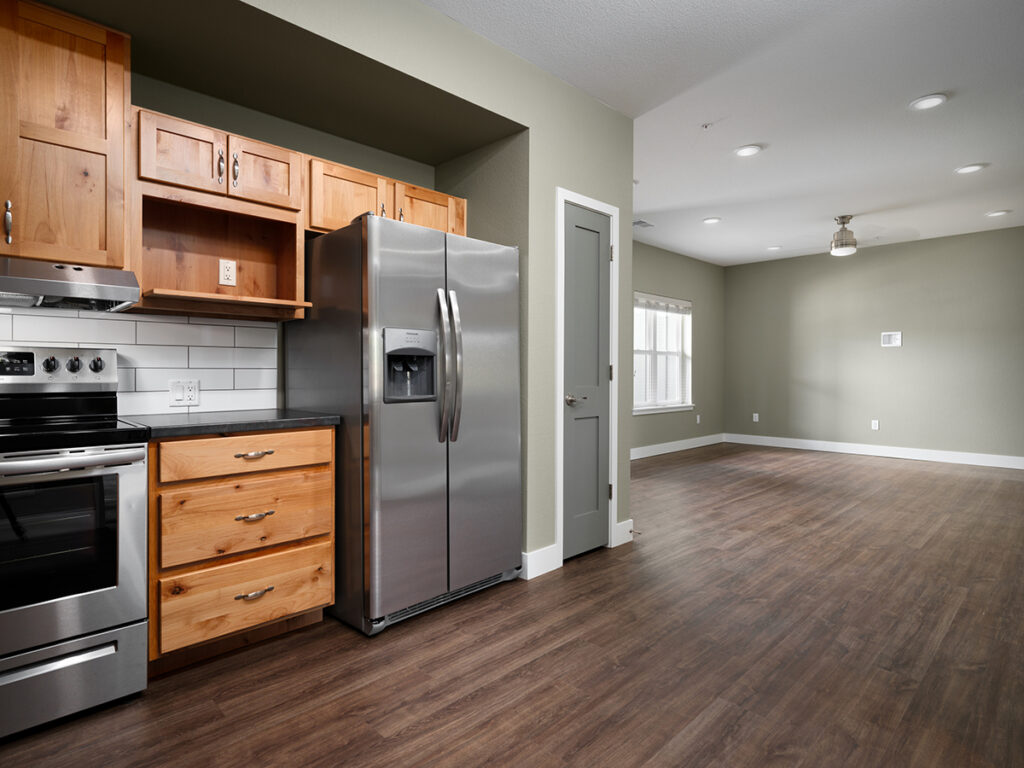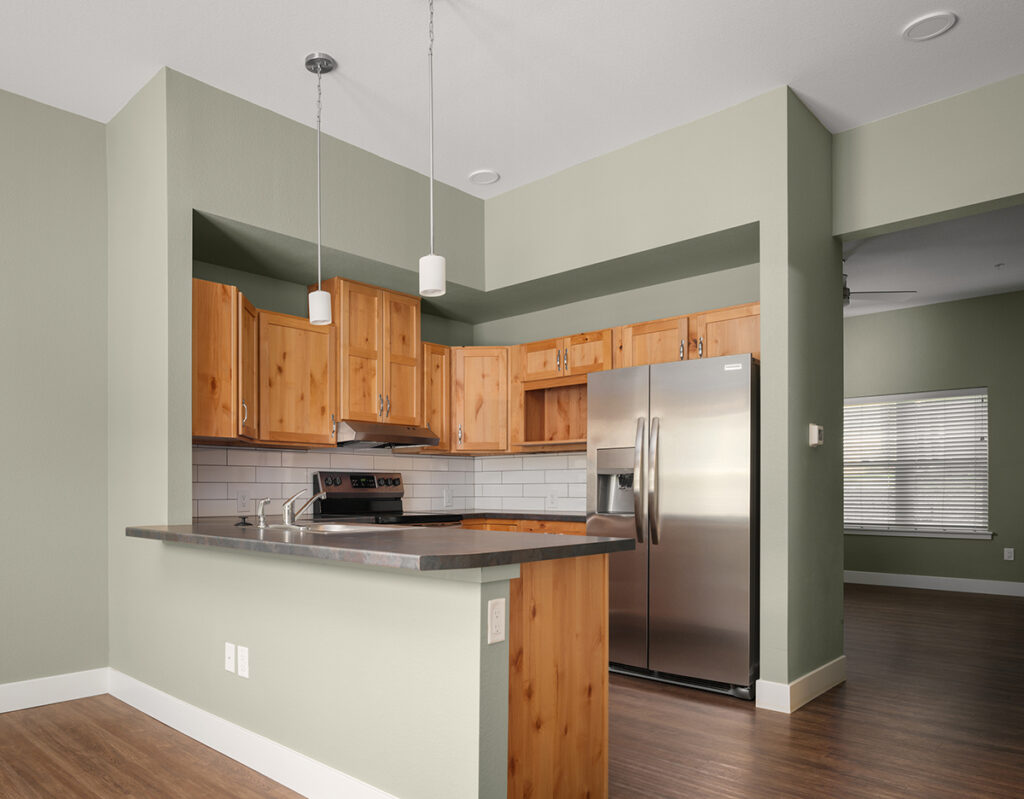 A Feeling of Home
For efficiency, the plans needed to stack vertically and contain repetitive elements. However, it is a strong tenet of ours that apartment homes should have a recognizable individuality. To that end, multiple siding material patterns and colors were used, differently on each building. Every unit has a dedicated balcony space, with a semi-enclosed stairway for access shared between a maximum of four units. While core components such as kitchens and baths were similar throughout, plan arrangements varied across unit types, designed to suit a variety of needs, whether an individual, a family or roommates looking to share a space.
Services
Architecture
Construction Management
Interior Design Consulting