X
Wildfire
Multifamily Housing, Graphics, In Progress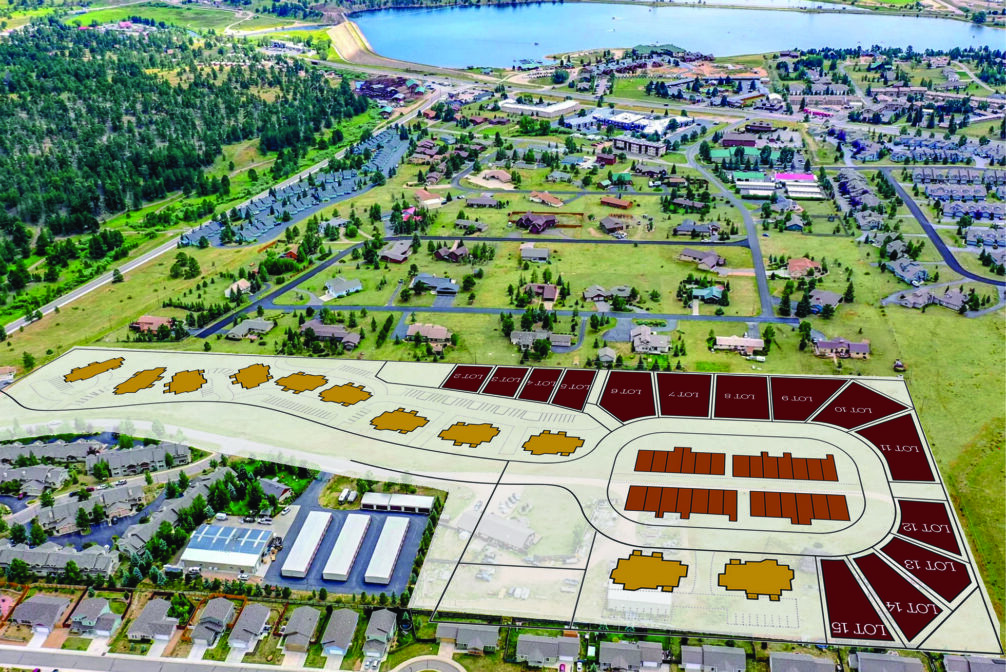 Wildfire
We have long advocated for affordable and workforce housing in communities. Mountain resort communities are especially susceptible to housing inequality as wealthier people move and retire to these enchanted communities. When the builders and developers approached us about designing a community of workforce housing, townhomes and single family homes we jumped at the chance to be involved.
Our challenge was to make a seamless community of diverse structures. The development consists of 11 buildings with 8 condos in each, 4 townhome buildings and 14 single family homes. The workforce condos were specifically designed to look like large homes in scale and texture. We masked the 3 story buildings by nestling the upper units into the roof line creating space with dormers. Decks are scattered around rather than stacked so each condo resident has private outdoor space. In addition, each unit is customizable so those living there can create a truly custom home.
Wildfire is designed by community members for community members. The project aims to create a diverse neighborhood of people working in Estes Park, families, and others who want to live on one of the most scenic pieces of property in the Estes Valley. Surrounded on all sides by views of the Continental Divide to Lumpy Ridge, Wildfire includes 88 Workforce Condos, 26 Townhomes, and 14 Single Family homes.
The Workforce Condos are reserved for people working at least 30 hours per week in the Estes Valley. This development helps support people who often have to live in a separate community and commute long distances to work. Living locally strengthens community connection and lessens turnover in critical local jobs such as teaching, policing and other supportive employment.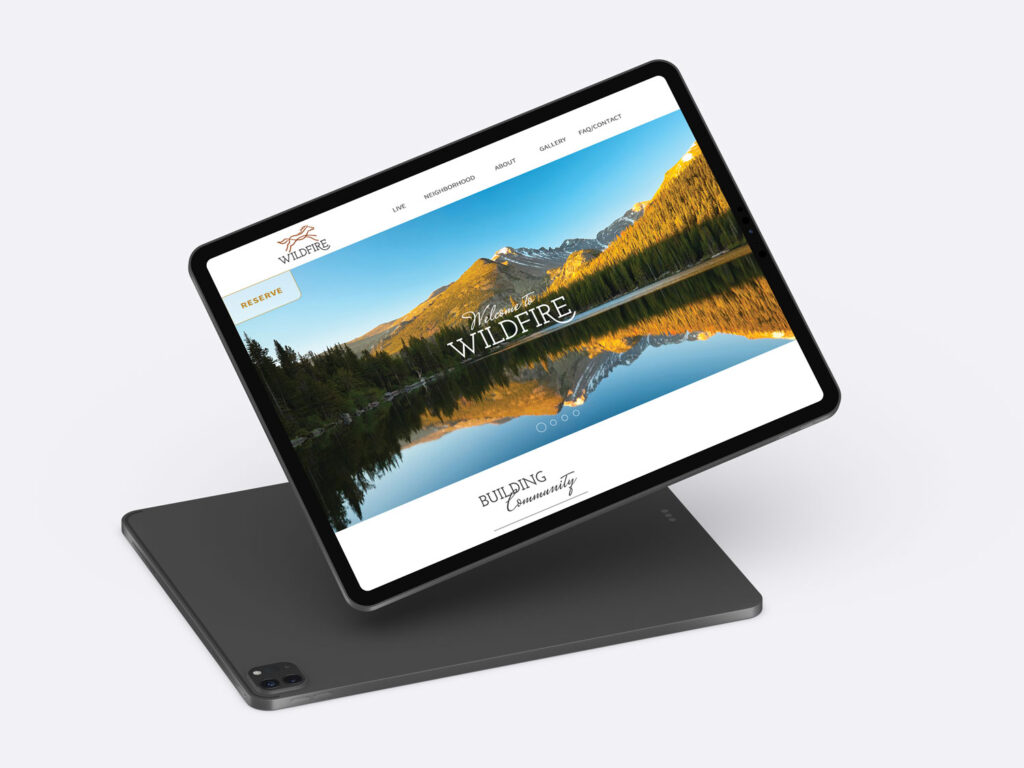 Branding + Website
With the buildings under construction, the owners needed an identity that fit the esthetic of the development. Situated on one of the most stunning pieces of property in Estes, Wildfire feels like a modern and high-end development with the warmth of a diverse and inclusive community. We were tasked with develop a brand identity, logo, and website that reflected those attributes. The result was friendly but sophisticated graphics and an easy to navigate website to connect potential buyers with available properties.
Supporting Community
As long time advocates for the need for affordable and workforce housing, we are thrilled to be a part of this project. Not only will our work positively affect the individuals living at Wildfire, but it increases a mountain town's ability to attract and retain working individuals and families that support the town and it's residents.
Services
Master Planning
Architecture
Branding
Website