X
Clauser-Storer Ranch
Homes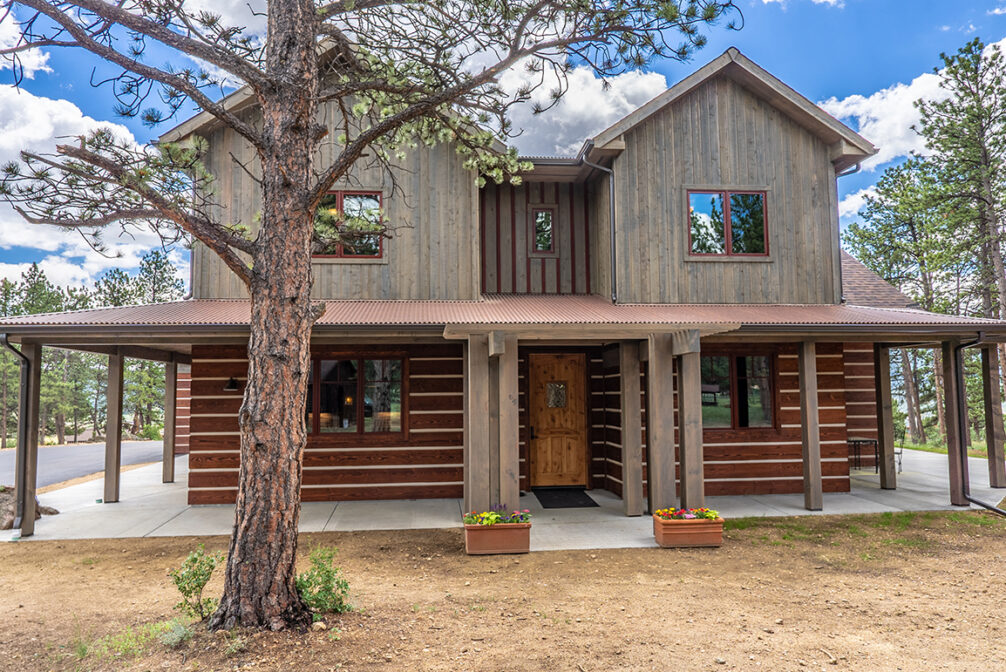 Clauser-Storer Ranch
Our clients owned an important portion of the original Clauser-Storer Ranch in Estes, with a number of structures dating back to the late 1800's, including the original homestead. The owners loved the cabin, but it was definitely a summer only residence and they wished to build a permanent home on the property. BAS1S was retained initially to work with the Town to allow a new detached primary residence while keeping the original cabin, something not typically allowed in single family zones.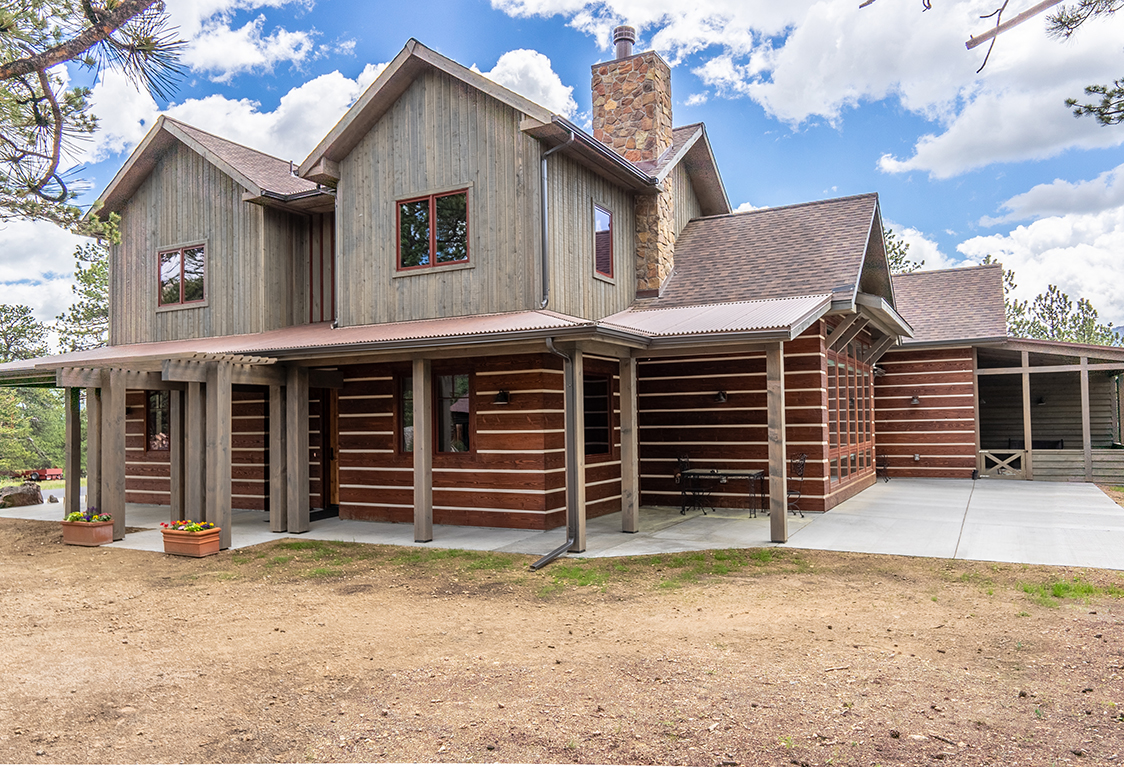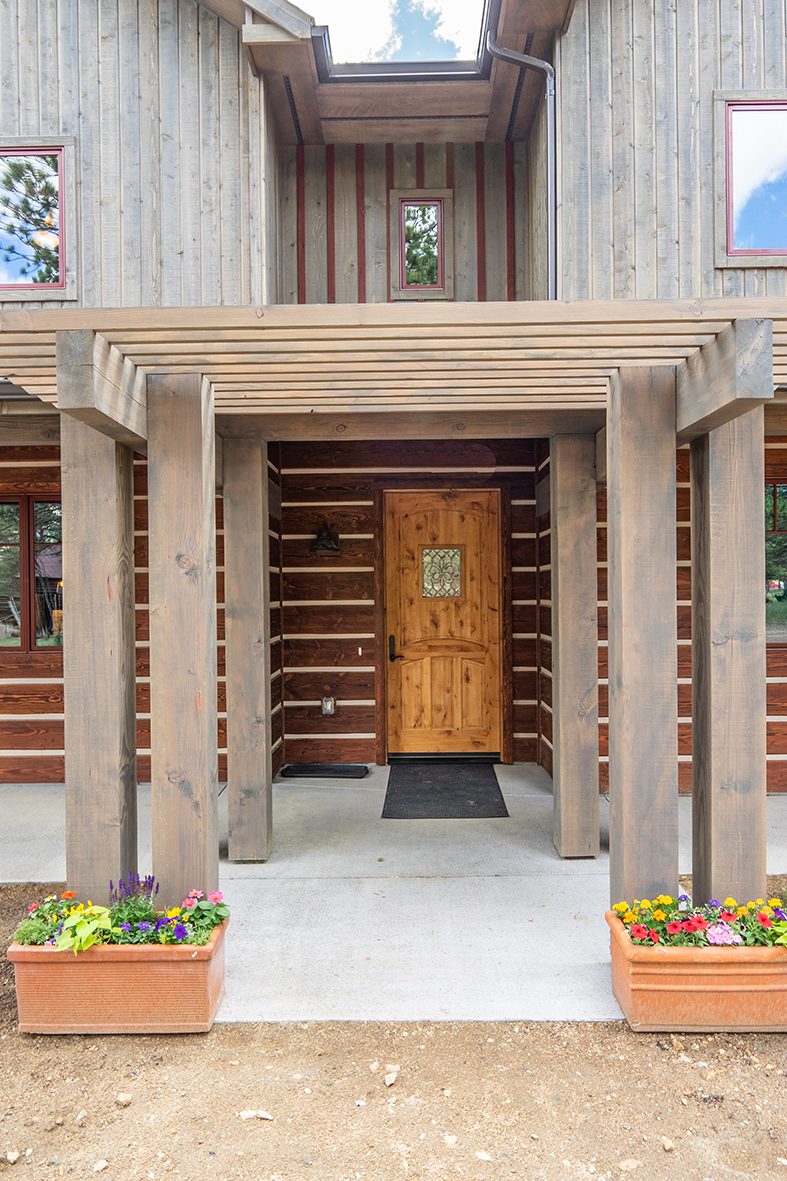 Due to the obvious importance of the homestead to the area history, a compromise was struck that would allow the new home to be built and the cabin to be saved.
Historic Ranch
Situated across the meadow from the old cabin, the clients wanted the new home's design to fit with the rustic 'stick' architecture of the original ranch buildings, but clearly be it's own. Much larger than the other structures, the home's footprint jogs back and forth through the trees, and the rooflines and dormers punch back and forth on the upper floor to break up the scale.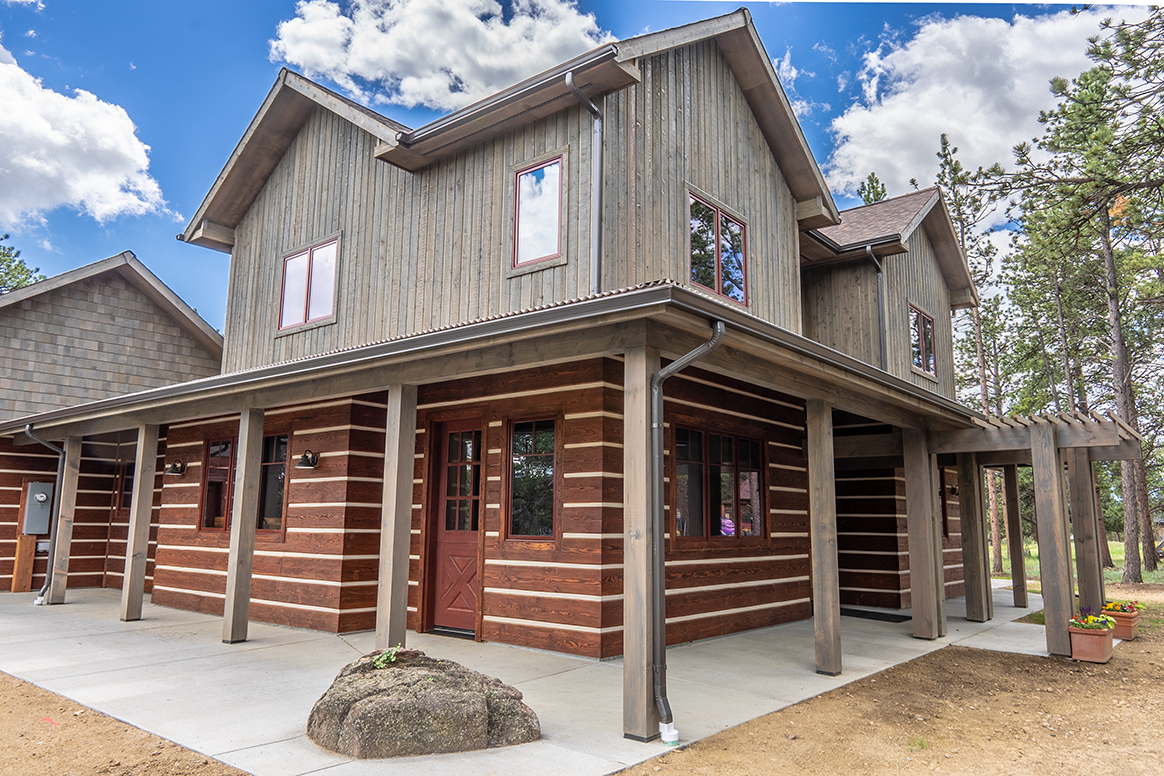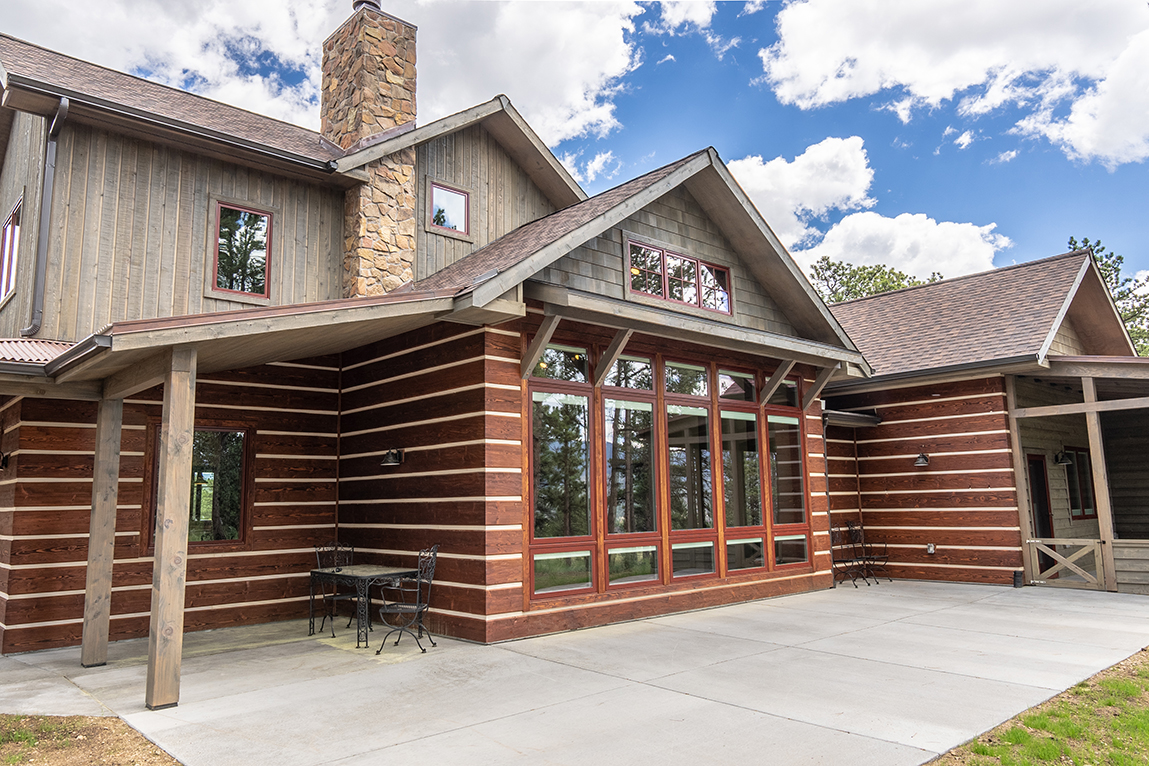 Low Impact
The primary base material has a darker hewn log feel, while the upper levels transition to vertical and lap sidings, with a light wash, again lessening the visual impact.
Services
Architecture