X
Devil's Gulch Residence
Homes
Devil's Gulch Residence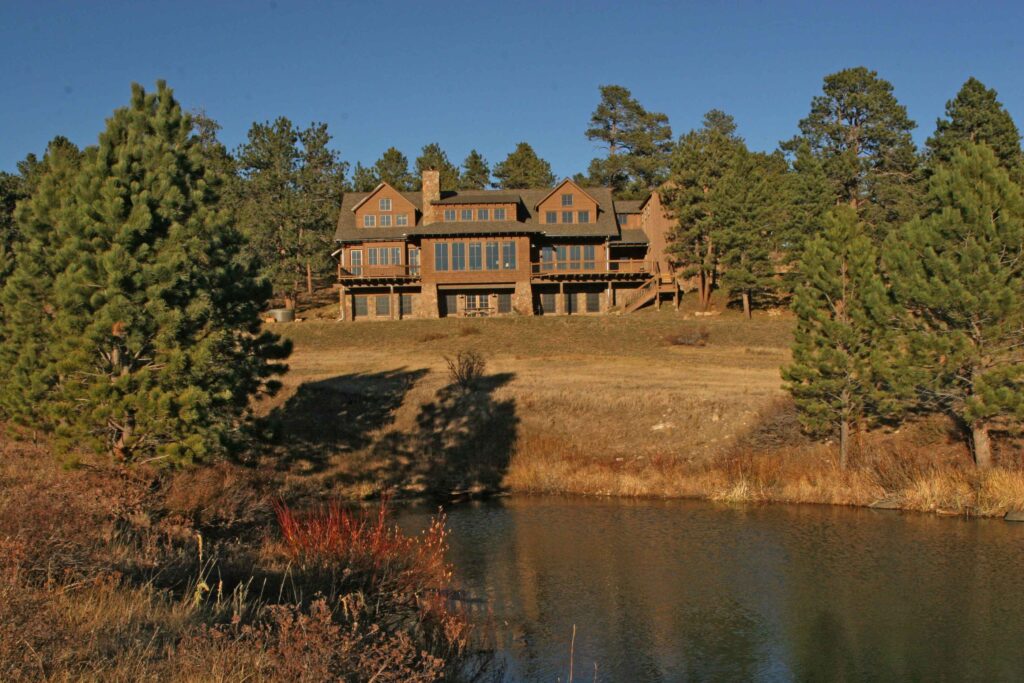 Sited in a cluster of trees across a wide meadow overlooking a pond, this house was influenced by many vacations spent by the owners in a small cabin in town. While large enough to house the entire extended family and entertain friends, we always tried to keep the intimate feel of the cabin experience in mind.
Nestled and Expansive
While main spaces such as the great room, dining and master suite enjoy expansive views, the house is nestled into the hillside above, providing more intimate space in the trees for additional bedrooms, the kitchen and a study.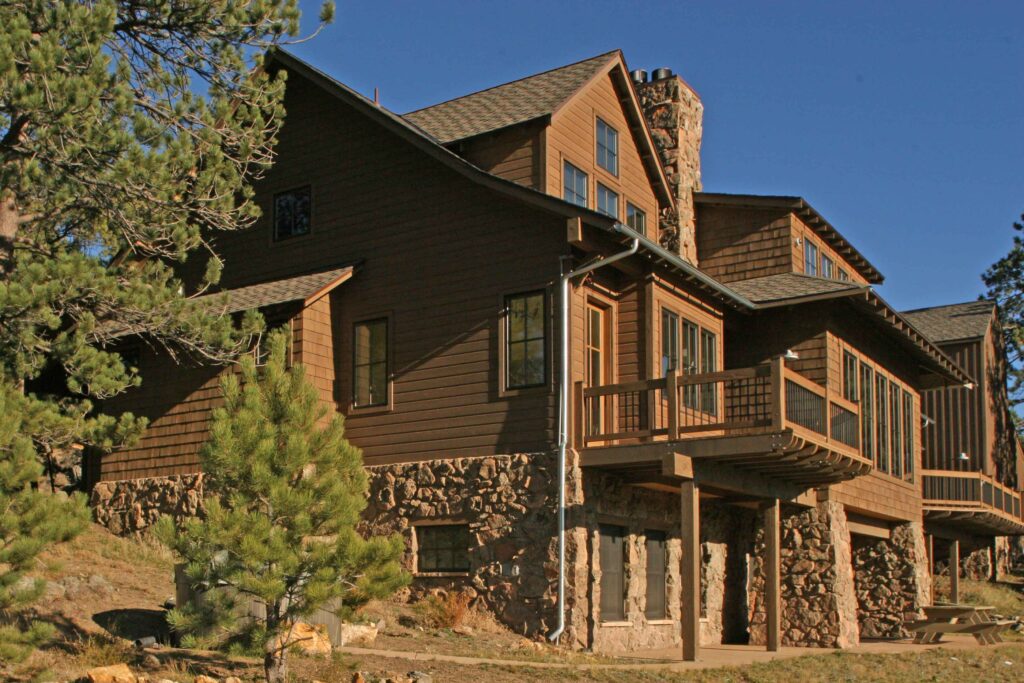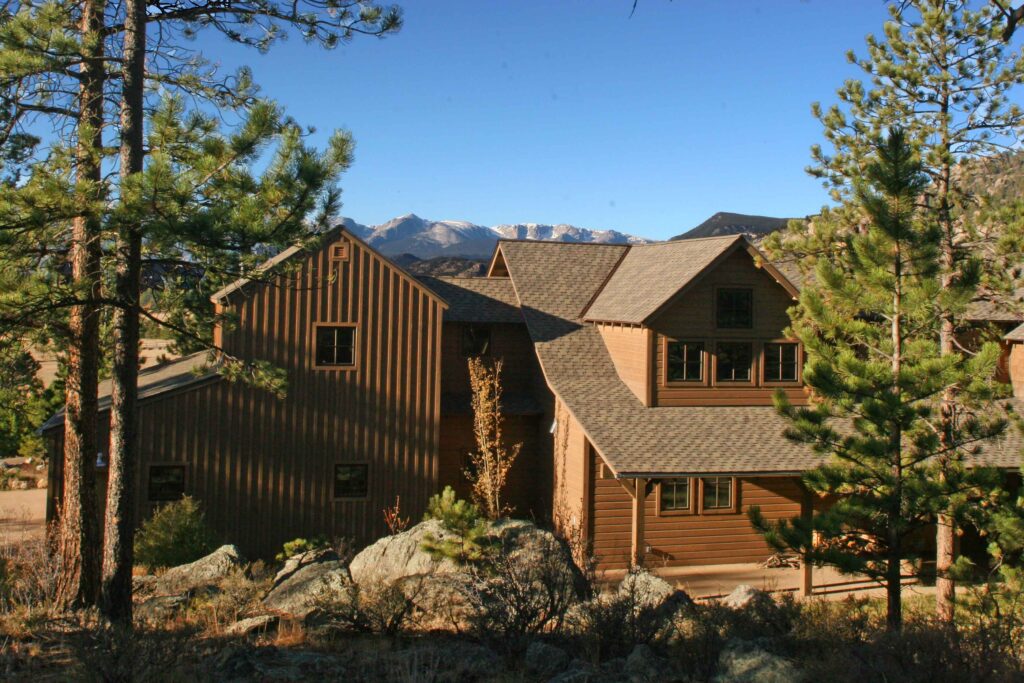 Rooted to the Earth
Traditional moss rock roots the house to the earth, while a solid color stain ties the various siding materials forms and rooflines together into a cohesive whole. Siding patterning was altered for the garage and guest quarters to give this section more of a sense of a traditional ranch service building, even though it remains integral to the main house. Windows are large and amply placed for the tremendous view, but still retain detail so as not to lose their relationship with the scale of the rest of the home.
Services
Architecture
Interior Design Consulting