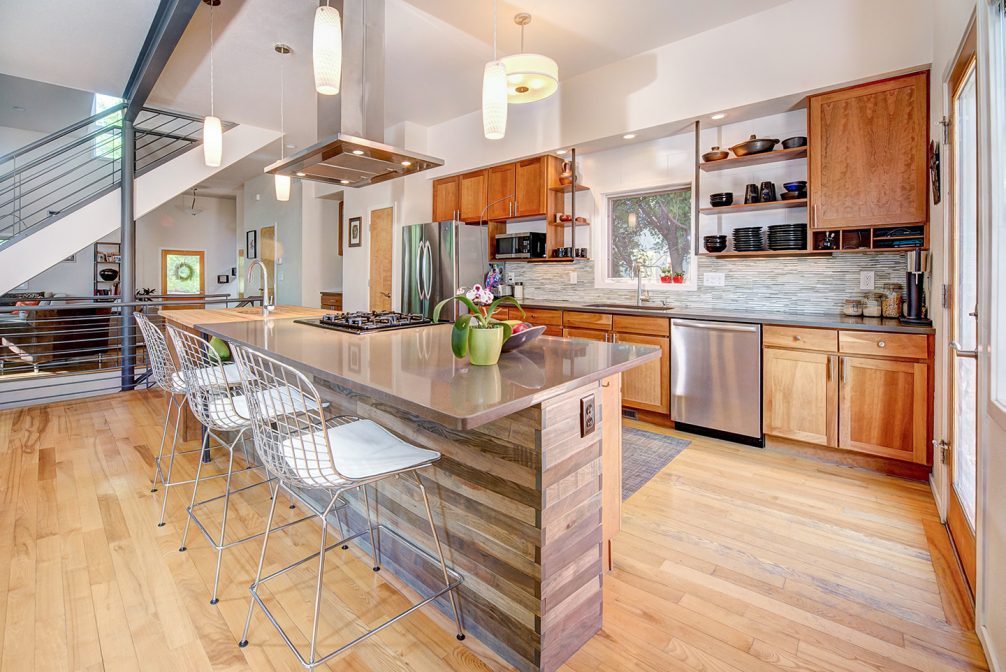 Prospect Remodel
2
Prospect New Town in Longmont, Colorado was named "America's Coolest Neighborhood" by Dwell Magazine. However, even houses in the coolest neighborhood need some updating. That's where we came in.
"The new kitchen has transformed the entire space and our attitude about the house."
– Homeowner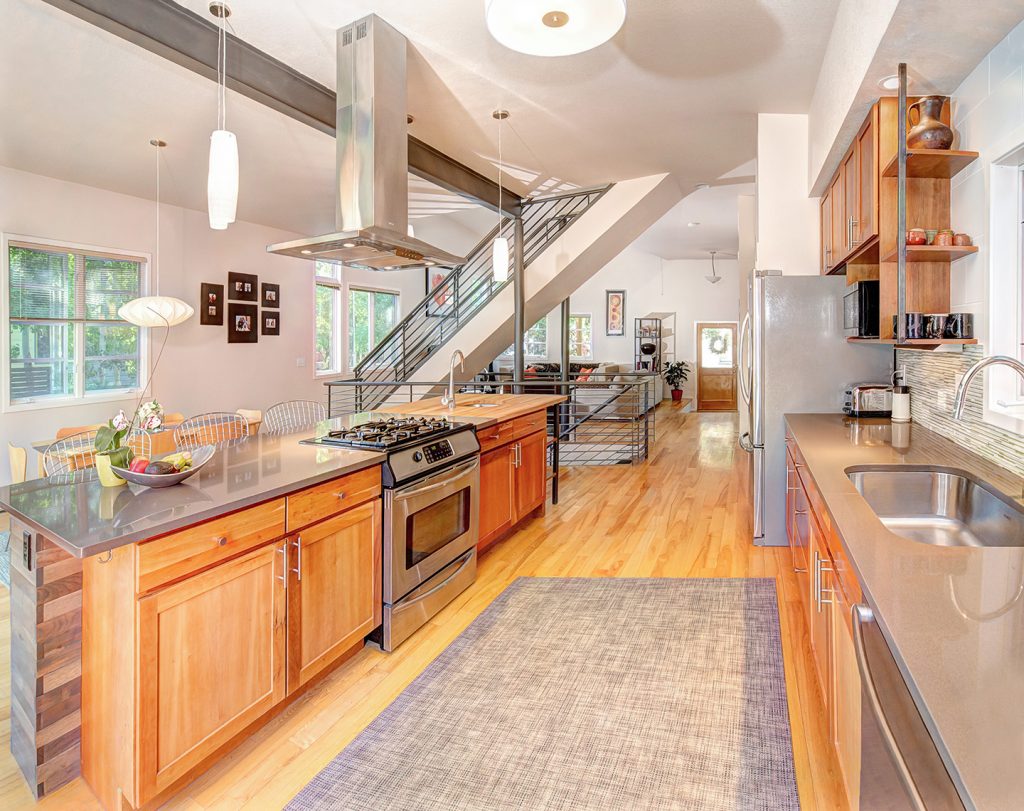 Responsible Redesign
The kitchen in this modern house had an awkward island and finishes that were hard to maintain. It also lacked a hood and any sort of style. The layout was fairly functional so the challenge was to create a new look while retaining the working appliances and most of the cabinetry. A majority of the demoed materials were re-purposed, donated, or recycled to keep them out of the landfill.
Opening Further
We enhanced the sense of the open concept, removing upper wall cabinets and creating a shelving system designed around custom dinnerware. We dropped the awkward raised bar on the island, increasing flexibility and spaciousness without having to expand the overall footprint. A small sink and butcher block on one end of the island simplified cooking duties and was inspired by the concept of a well as the kitchen is the natural gathering place.
Services
Architecture
Interior Design Consulting