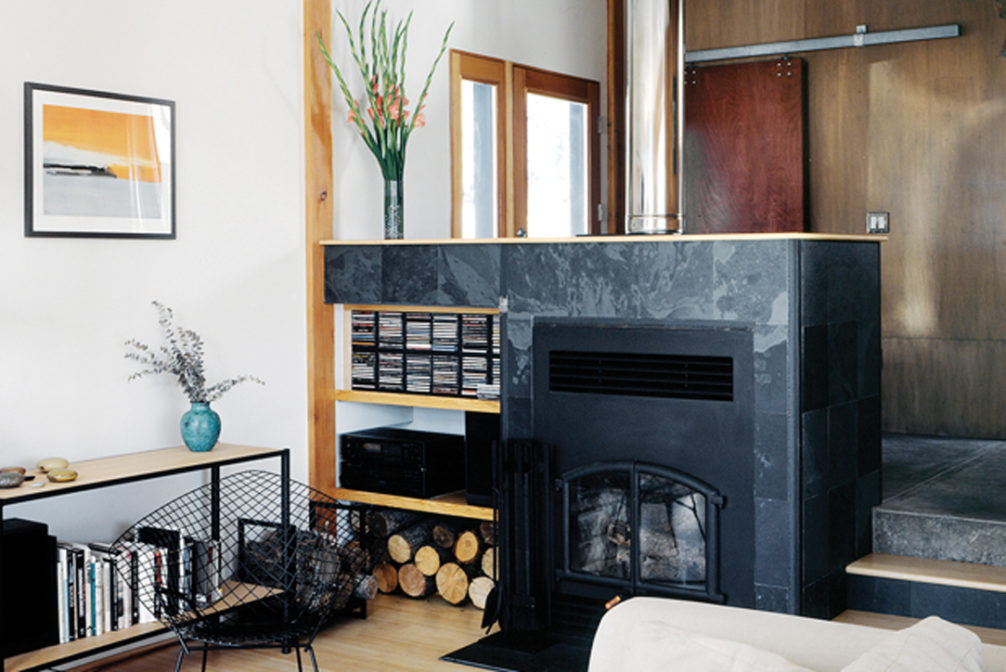 Good Things in Small Spaces
The clients wanted a modern, high quality home on a very tight budget. Every room was specifically designed to accommodate its requirements exactly, with no excess. The design takes advantage of the gentle slope and southern orientation, rising out of the ground towards the sun and views. The sloping roof evokes a mountain ridgeline, climbing into the sky as the ground surrounding falls away.
Windows are concentrated at the corners and used in all exterior doors of the house to expand the small 'box' beyond the outside walls and allow ample light at all times of the day. Composite trusses free the space to allow openness and light to make the small space seem large. Exterior materials such as wood, steel and concrete are used inside to blur the distinction between outside and in. Clean lines plus a diversity of man-made and natural materials provide the balance for which we were striving – a modern home in a mountain environment.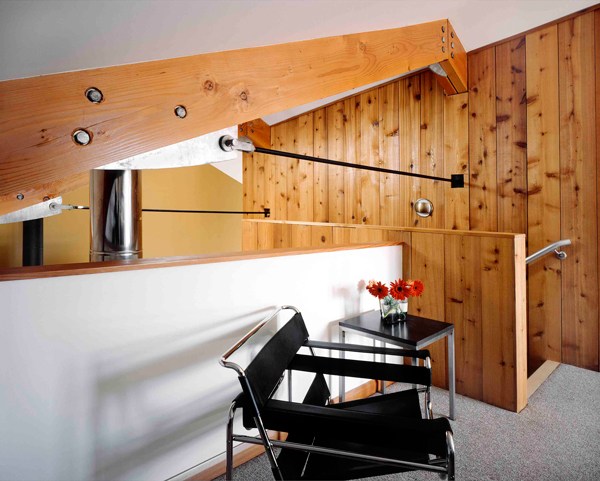 "The house is full of light and warmth, with an airy feeling in our small but spacious feeling home."
–Home Owner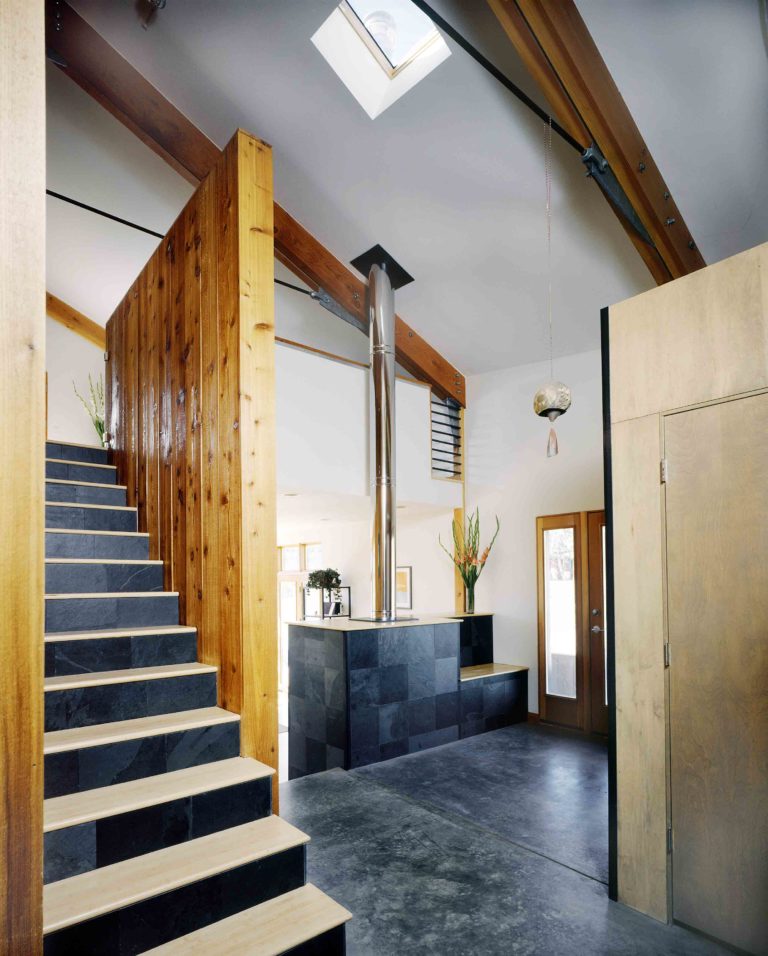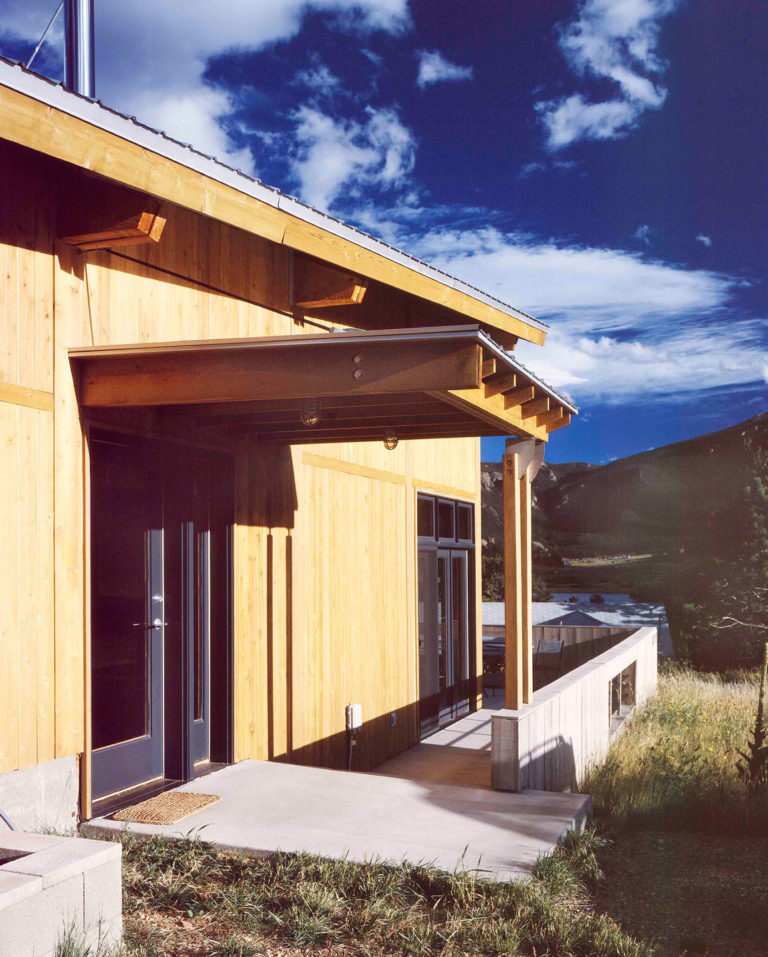 Celestial Connection
The name "Solstice House" comes from the orientation of the east/west axis of the home. On the morning of the Summer Solstice, light splits the house from back to front door, marking time and connection to the celestial.
Services
Architectural Services
Construction Management